NMSU students hope to win lottery
Hang on for a minute...we're trying to find some more stories you might like.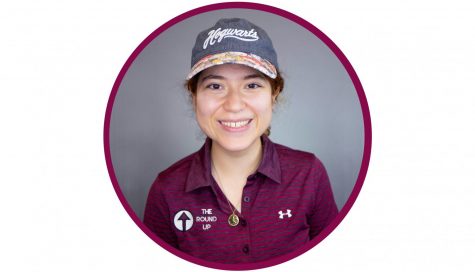 More stories from Lauren Roman
The Lottery in New Mexico is open for participation and has a special treat for those who buy their tickets. The Mega Millions lottery, is currently estimated at $1.6 billion.
Applying for the lottery is no daunting task. In fact, the process is quick and fairly inexpensive. Students can buy their tickets and eagerly await the potential fortunes that await them.
With a billion dollars, there can be many opportunities, yet each person has their own unique goals. At New Mexico State University, some undergraduate and graduate students shared their own aspirations with the money they could win.
"If I won the money, I would buy my grandparents a new house," said Ivy Saadedr, an undergraduate pursuing a bachelor's in social work. "My grandpa has always wanted a ranch, but he's never been able to afford one, so I'd give it to him. And then I would buy a Jeep. And, with whatever I have left over, I'd drop out of school and create a business with social work."
Tracy Torres, a freshman studying primary education explained what she would do with the money if she won.
"I'd pay off my student loans and probably give some to my mom. Then, I would keep a little for myself and give the rest to charities that mainly help children or breast cancer," Torres said.
Carolina Pulido, a freshman studying nursing, provided the same answer as Torres.
"I'd probably just pay off my schooling, because nursing is a lot of money, then probably just save it," Pulido said. "Whatever I have left, I'll just go on a cruise to Hawaii. I've always wanted to go there."
Brandy Paramo is a student who is studying secondary education as an English teacher said she'd buy a house and travel.
"Honestly, I'd probably get a house," Paramo said. "And I'd just travel. I wouldn't tell anybody other than my family and then I would just get a bunch of houses in different places, then get one for my parents."
Paramo explained that it is not all about materialistic things for her.
"I don't think I would buy a lot of materialistic things, just a house because obviously everybody needs a house," Paramo said. "But I think I'd just want to travel and buy a bunch of food in different countries and spend it well. Not getting the latest iPhone or the newest car, but just having the time with that money is what I would do."
Finally, Patsy Ramirez, a sophomore studying accounting with a minor in finance, provided her own goals.
"I'd pay off all of my loans and maybe, buy a car or a house, but, knowing myself, when I would have the money, I would probably go crazy," Ramirez said. "I don't think I would get fun stuff. I feel like I would spend money in order to spend time with the people I love."
Hang on for a minute...we're trying to find some more stories you might like.
About the Writer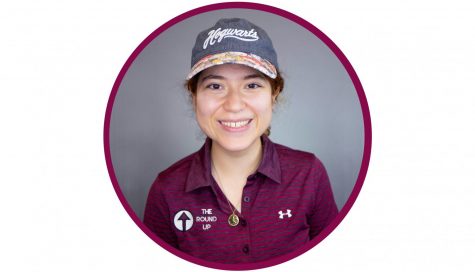 Lauren Roman, Staff Writer


Lauren Roman is a junior double majoring in Animation and Marketing at New Mexico State University. She has been a staff writer for the Round...