Aggie Health and Wellness hosts Exercise is Medicine event
Hang on for a minute...we're trying to find some more stories you might like.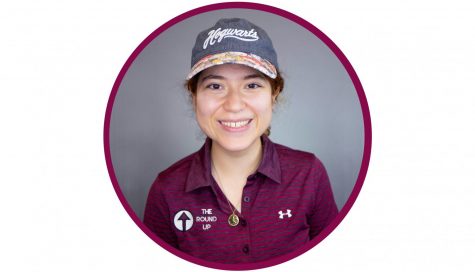 More stories from Lauren Roman
The Aggie Health and Wellness Center hosted the Exercise is Medicine-On Campus event Oct. 10 at the NMSU International Mall. The EIM-OC is a program that is hosted by campuses to encourage students to participate in physical activity to promote health awareness.
Olivia de Leon, a Health Education Specialist for Wellness, Alcohol and Violent Education, said the EIM-OC program is taking place worldwide.
"Exercise Is Medicine started off as a national campaign," De Leon said. "And, it was refined and turned into a global effort, so we have partners who are in Asia participating in Exercise is Medicine on campus. Nationwide, there's a lot of outreach efforts to bring attention to the benefits of exercise."
De Leon went on to explain NMSU's involvement in the Exercise Is Medicine Event.
"This year, we started off EIM by inviting the Chancellor to do a Chancellor's walk," said De Leon. "We've done that pretty consistently over the years between the Chancellor and the President. We invited different programs and classes who were around at that time to participate and got a nice crowd to walk from Hadley to Corbett where Chancellor Arvizu was able to sign the Declaration, designating October as Exercise is Medicine month."
In addition to the walk, students were provided with "workout stations that were along I-mall and cool down stations at Corbett." Games were also included.
"Outdoor Rec [Recreation] was there from the Activity Center and they had slack-rope and a mini bike course, along with a stationary bike," De Leon said. "We played Jenga and students were able to pull a Jenga piece and were assigned an exercise based on the color they pulled."
De Leon said over 1400 people participated throughout the day.
De Leon described her aspirations concerning NMSU's participation in the Exercise Is Medicine movement.
"There's different levels to Exercise Is Medicine on campus. So, right now, we're kinda starting out and our long-term effort is to get to a bronze, gold, and then platinum status with EIM-On campus," Deleon said. "We hope to get other student organizations and groups involved. It would be nice to see people from around the University participating."
De Leon said the program is looking toward getting other departments involved in the future.
"Right now, for this semester, we teamed WAVE with the Department of Public Health to get EIM rolling. Next year, we hope to get other departments involved like Kinesiology and Dietetics," Deleon said.
Since 2015, New Mexico State University has been participating in the Exercise Is Medicine-On Campus campaign, being the "only university in New Mexico to participate".
"We represent New Mexico, NMSU, in the nation. When people highlight which states have universities participating, we are it when it comes to New Mexico," De Leon said. "Looking at the public health side, which is where I come from, I feel like it's a good habit to learn early and we can really do that with all of the students on campus."
Hang on for a minute...we're trying to find some more stories you might like.
About the Writer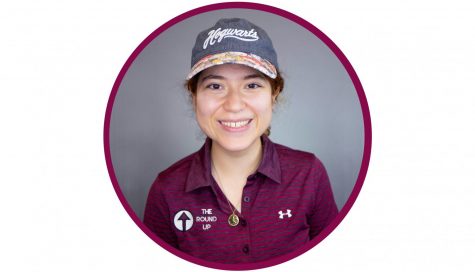 Lauren Roman, Staff Writer


Lauren Roman is a junior double majoring in Animation and Marketing at New Mexico State University. She has been a staff writer for the Round...