UTRGV comes back to spoil NM State senior day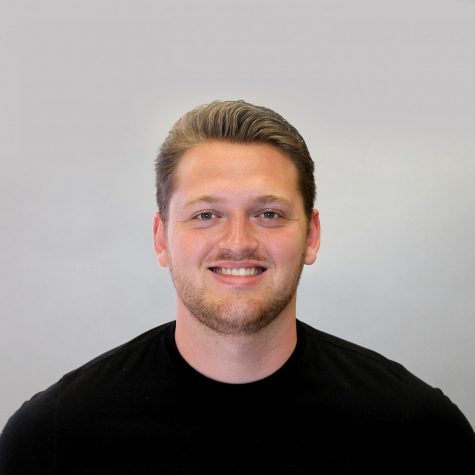 More stories from James Martin
Saturday afternoon was an disheartening, emotional roller coaster of an end to what has been a difficult season of transition in head coach Rob Baarts' first in Las Cruces, with the New Mexico State women's soccer team stumbling 3-2 in overtime to UT Rio Grande Valley.
UTRGV (12-5-2, 6-1-1 WAC) had complete control for the majority of the first half, creating chances with ease and dominating possession, but in the last five minutes, freshman Alexa Barerra took over.
The first-year forward from El Paso broke duck in the 40' for her first goal of the season, slotting it in off of a Kelly Burton assist, then with just four seconds left before halftime, drove in strike worthy of the Puskas Award, netting it into the upper left corner of the sticks to give NM State (2-16, 1-7 WAC) a 2-0 lead.
The Vaqueros came out of halftime a different team, forcing the Aggies to play on their heels and cutting the lead in the 57' with a Kelzy Jensen volley before tying it in the 76' of play, courtesy of an Emily Zapata score.
Things would stay knotted up for the remainder of regulation, setting up a golden goal overtime that didn't take long for the result to be settled.
After four minutes, UTRGV's Diandra Alianga put the winning goal past goalkeeper Ashley Martin — who was outstanding for much of the match, saving 11 shots despite having 14 come her way (compared to just three shots on goal by NM State — and ending the Aggies' season on a sour note.
That's not to say that NM State played poorly, though, with Baarts being proud of how far the team has come in his short time in charge.
"We actually finally learned from some of the games in the past and got a start that — we just played a little more feisty, you know. I don't know if it was because our backs were against the wall or it just was we seemed to kind of relax a little bit and went and just played and had a good performance," Baarts said. "As much as it hurts to lose the game the way it happened, I think the kids recognized something good at the end of the year."
Baarts and the Aggies were already eliminated from postseason play entering Saturday afternoon's fixture, but they can take this solid performance against one of the best teams in the conference into the offseason, where the first year head man is eager to get his first full term with the team.
"I'm excited about it. I think it's hard to come in and change the mentality of people that have been doing the same thing for a long time," Baarts said when asked about having a full offseason with NM State. "I think they did a good job of trying, but now we have a whole spring to really implement what we want and teach our kids how to play the way we want to play. I'm really excited about the next class coming in and figuring out what we can do."
That incoming class will have big shoes to fill, with seniors Martin, Samantha Afonso, Zorena Hazen, Sabrina Stockton, Micaela Milavec, Rebecca Mazzie, Audriana Chavez and Aileen Galicia (who finishes her career as the program's all time leading goal scorer with 26) getting honored prior to their final game in the Crimson and White.
"It's a hard thing to, your senior year, to have a new coach come in that has a pretty different mentality and vision of what players should be doing, and I think they did a very good job in doing everything in their power to do the things we asked them to do, and to help the younger group understand what that's suppose to look like," Baarts said. "If that last class can buy-in in six months, how much buy in can you have after a-year-and-a-half? So now as we get into that a-year-and-a-half, two-and-a-half years, we'll be in such a great spot, starting from this senior class that bought into what we're doing."
About the Writer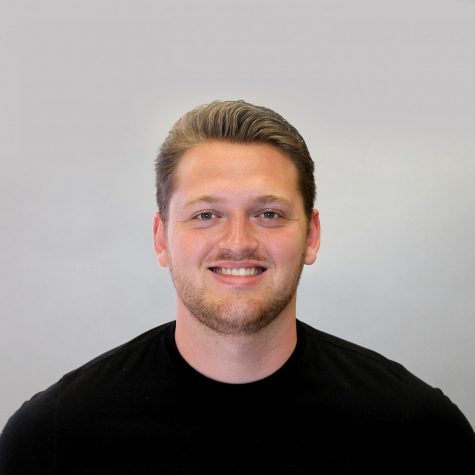 James Martin, Sports Editor
A Las Cruces native, James Martin enters his fourth year at The Round Up and second as Sports editor. The senior loves Minecraft and good vibes and is...