Striking the Wonder Dog: The state of New Mexico's goodest of boys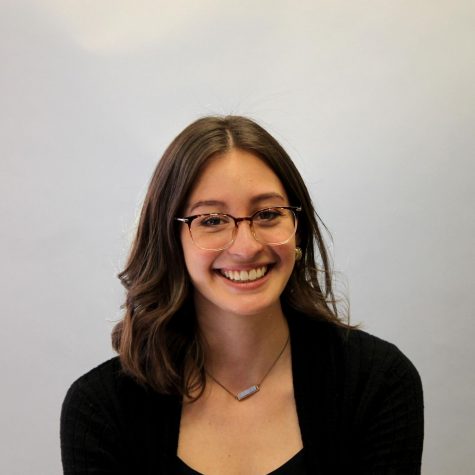 More stories from Alanna Herrera
The crowd roars awaiting his appearance. He floats across the field, his luscious mane glimmering boldly in the evening sky. Like a strong and gallant horse, he gallops. He is awed, loved and has a fanbase beyond measure. Who is it?
It is none other than Striking the Wonder Dog.
Striking, a furry black-and-white border collie bursting with resounding charisma, has been New Mexico State football's rallying pup since 2012. From retrieving tees to leading the Pride of New Mexico Marching Band onto the field of Aggie Memorial Stadium, Striking is famed for being New Mexico's good boy.
"What we're really doing here is to make a better experience for the fans when they come to the football games," handler and owner Steven Stochaj said with pride. "If I could keep a couple dozen little kids from complaining that they wanna go home and allow their parents to stay at the game, I win."
Stochaj said the tee-fetching phenomenon began with NMSU student Joel Simms in the late nineties after he attended a Houston Oilers game and saw a dog retrieving there. Simm's dog came to be known as Smoki the Wonder Dog.
"He talked the athletic department into allowing his dog to do the tee retrieves. And at first at halftime they used to do these punt, pass and kick competitions, I think he started out there and initially they just did the opening kick off, and then they allowed him to stay and do them for all the kickoffs," Stochaj explained.
Nearly 20 years after Smoki's retirement, Striking's rise to Aggie stardom came quite unexpectedly, Stochaj remembers. The pup's fate was sealed after stumbling upon a free T-shirt on NMSU's international mall, he recalled lightheartedly.
"There was a gap where there were no dogs, and the athletic department then did a fan survey to see what would get fans back into the seats and they said bring back the dog, so they had tryouts," Stochaj said. "I am a professor in Electrical Engineering and one thing that happens when you're a professor is you grow up a lot slower, so the 'free T-shirts for all participants' was enough to get me to go. I really was just going for the free T-shirts, I didn't expect to win or anything."
Unsurprisingly, retrieving the tees came naturally to Striking— after all, he is a member of the Mesilla Valley Search and Rescue team, a champion of a competitive dog sport called Agility and his father was the face of Purina Dog Chow.
"Striking does a whole bunch of stuff and so one of the things we compete in is formal obedience. And in that, there's a thing where you throw a dumbbell and they have to bring it back. So that was all built into their training and it was just a different shaped object with a little bit longer run out for it," Stochaj said.
Thanks to his prior training, Striking performed with ease at his first game. Stochaj said his own nerves were high, however.
"Oh it was scary, they had the [dog contest] probably the second week of August, and the first game is the last weekend in August. So it wasn't very much," Stochaj remembered about the preparation. "One of the things about it was that I was afraid to ask a lot of stuff so we had done the retrieve on the field for the competition, we had to do three or four of those.
"And then I was practicing out on the horseshoe because the band was there and I figured that noise would be good. But I hadn't done another retrieve at the stadium because I was afraid to ask. So it was really really scary that first time. Striking was four years old."
Seven seasons and nearly 35 home games later (not including guest appearances at basketball and other events) Striking is quite the pro, and he knows it, too.
"Sometimes my wife calls him Prince, even way before we started doing this. He thinks pretty highly of himself," Stochaj said with a smile. "And that's why I think he handles all this well."
Outside of the spotlight, Striking enjoys his favorite activities and isn't treated much different than the other dogs at home, Stochaj said.
"He loves doing Agility, and he really really loves to swim," he said. "So the only time he gets mildly disobedient is when it's time to go swimming because he just gets cookoo about that."
At 10 years old, Striking may only have a few seasons left as NMSU's Wonder Dog, but Stochaj said of all the past memories he and Striking have had, the Arizona Bowl is still their favorite.
"Mario Moccia did us a big favor when he asked the Arizona Bowl if we could go there. So that was a big deal, it was the first time Striking ever did retrieves outside of the stadium and that was big and noisy and all those other kinds of things and really neat to have that work out the way it did," Stochaj said.
Though Stochaj and Striking never foresaw the spotlight, Stochaj said the experience is one he has truly enjoyed.
"I try to keep it as much focused on Striking and as little on me because that's what [the fans] are really there to see," Stochaj said.
Striking is set to appear at the Aggies' last home game for the season this Saturday at 2 p.m. as they take on the Alcorn State Braves.
View Comments (4)
About the Writer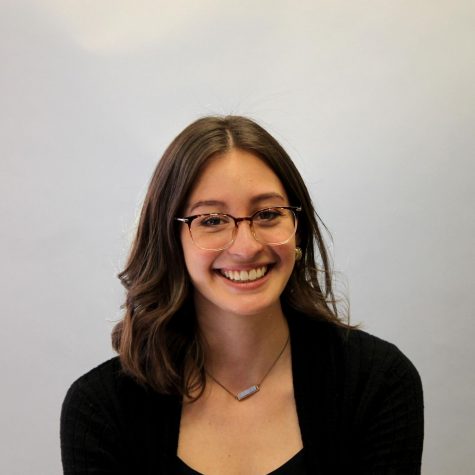 Alanna Herrera, Editor in Chief
Alanna Herrera is entering her fourth year at The Round Up, taking on her second year as Editor-in-Chief. She is a senior with a passion for storytelling...