Alcorn State comes to town for Aggies' senior night
Hang on for a minute...we're trying to find some more stories you might like.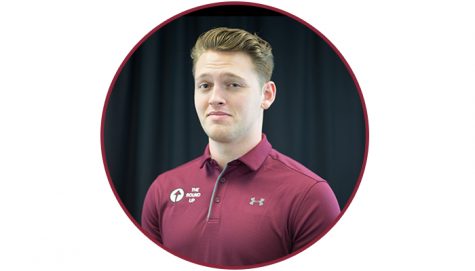 More stories from James Martin
When an FBS football program plays against an FCS opponent, it's usually scheduled as a cakewalk at the beginning of a season to help the FBS program get off to a hot start.
For New Mexico State, today's week 10 matchup against Alcorn State (7-2, 6-1 SWAC) couldn't be any different from that norm, according to head coach Doug Martin.
"I don't know how familiar people from around here are with Alcorn State, but they have something we don't have — they have tremendous tradition and histroy. Steve McNair played there, Donald Driver played there. In fact, Alcorn State has had 53 NFL football players come out of that football program… New Mexico State has had 48 just to put that into perspective," Martin said. "This is really a tremendous football program, and when I say program I mean because they consistently win. They're coming in here at 7-2 which is a remarkable record for who they've played, and it's going to be a great test for us."
After having won the Southwestern Athletic Conference East in each of the last four years, the Braves are on track to make it to a fifth straight appearance in the conference championship this season.
Martin still believes that facing an FCS program will be beneficial to the newly independent Aggies, but did acknowledge the timing of the game not being ideal.
"It certainly helps… When you look at other programs — UTEP, UNM — they get to play FCS teams. I think the difference still is they get to play them early in the year where you get to get a chance to get off on a good start," Martin said. "I don't particularly like playing it at the end of the season. You know, I think it would help us a lot more if we could open up with an FCS or have it in the first three games, and I think next year our's is still very late in the season, so that's something in the future I hope we can get rectified, but it does help your program."
At 2-7, NM State could use a little bit of help right now.
The Aggies continued their snakebitten season last Saturday against Texas State, losing to the then one-win Bobcats 27-20 on the road despite leading in nearly every statistical category, including the possession battle for the first time all season.
"The game was really skewed — we dominated it statistically in every area, just didn't make enough plays offensively," Martin said of last week's performance. "It's the first time I've seen our guy's play with some edge to them, and I thought they really played together very well. They were really hurt at the end of that game, in the locker room, which is a good thing. I don't know if I've seen that enough this year, so I thought that was really positive, that they cared that much and put that much into that. That's what they've got to do to finish up this season."
NM State's defense was much improved after a porous three game stretch, holding the Bobcats to 27 points — equalling their best mark of the season set in their win over UTEP — and 352 yards of total offense, but like they have been all year, the Aggies were susceptible to the run, allowing over 230 yards on the ground for the seventh time this season.
That plays right into what Alcorn State want to do on offense. The Braves, led by dual-threat quarterback Noah Johnson, have the seventh ranked rushing attack in the FCS (with over 270 rushing YPG) — a facet of the game that they will likely lean on if the Aggies' run-stopping troubles continue in their home finale.
With bowl eligibility out of the picture and a bevy of injuries to upperclassmen, the rest of this season is largely going to be about developing players and building toward a very possible, successful future.
Still, this is senior night for a class that played a huge role in last season's historic bowl run and, according to Martin, has "left of legacy of learning how to handle success" for the next group. Whatever motivation might've been lost with their chances of going to back-to-back bowl games will be made up with the desire to send the class of 2019 off with a win.

Hang on for a minute...we're trying to find some more stories you might like.
About the Writer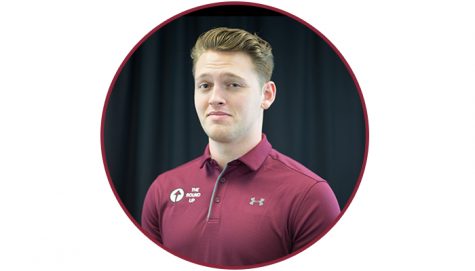 James Martin, Sports Editor
James Martin is a second-year sportswriter and a sophomore majoring in journalism. He was born and raised in Las Cruces, New Mexico and graduated from...