Military and Veterans Appreciation Week begins with kickoff event inside Memorial Tower
Hang on for a minute...we're trying to find some more stories you might like.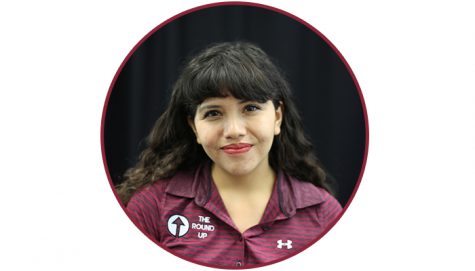 More stories from Marianne Salas
It is only fitting that the fourth-annual Military and Veterans Appreciation Week Kickoff event took place in front of Aggie Memorial Tower, a monument dedicated to New Mexico State University students who have lost their lives while serving our country.
Hector Sanchez, Director of Military and Veterans Programs, introduced the kickoff event's guest speaker, Brig. Gen. Fermin A. Rubio, and claimed that for years, Sanchez was not aware that Rubio was a veteran. Sanchez said that his lack of knowing is typical of veterans, and that a majority will not go out of their way to inform people of their service.
Rubio served as Assistant Adjutant Gen.-Air for the New Mexico National Guard, and acted as senior military adviser to the adjutant general. Rubio directed the administration, training and mobilization of the New Mexico National Guard until his retirement on September 11, 2017.
Rubio addressed the question of why it is important to honor our military and our veterans in two parts: why we do and why we should.
According to Rubio, military and veterans have chosen to put service before themselves, with some paying the ultimate sacrifice and others having endured physical or mental injury that they will carry for the rest of their lives.
Less than half of one percent of the U.S. population is currently serving, and only seven percent of living Americans are veterans, compared with 18 percent in 1980.
"If you serve, you know it's not for everybody," Rubio said. "You're asking somebody to get sent out to the Middle East and have people shoot at them, to go sit in a submarine for months at a time at the bottom of the ocean, or fly around in an aircraft that may or may not fall out of the sky. It's not an easy life."
Events are set to take place throughout the week, and are dedicated to honoring NMSU students, staff and faculty that have served their country.
On Tuesday, Nov. 6, a Veterans Day Picnic will be held in the Garcia Center courtyard from 11 a.m. to 1 p.m. in honor of military and veteran students.
Student Veterans Organization Day is on Wednesday, Nov. 7 and is meant to celebrate the work that NMSU's Student Veterans Organizations do for the NMSU and Las Cruces community. Thursday, Nov. 8 is Reserve Officer Training Corps and Armed Forces Recruiters Day, and Friday, Nov. 9 will feature an NMSU Faculty and Staff Military Veteran Banquet from 6:30 p.m. to 8:30 p.m. at the NMSU Golf Course Clubhouse.
NMSU's Army and Air Force ROTC will be marching in Las Cruces Veterans Day Parade on Saturday, Nov. 10, and on Oct. 27, the Run for the Brave 5K was held in support of scholarship funds for undergraduate and graduate students whose Veteran benefits are no longer available.

Hang on for a minute...we're trying to find some more stories you might like.
About the Writer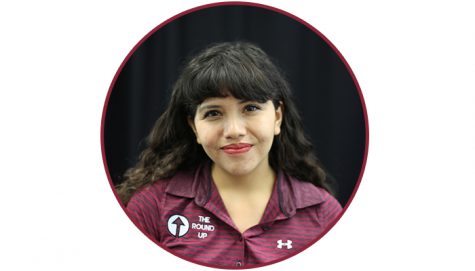 Marianne Salas, Staff Writer
Marianne Salas is in her third year at New Mexico State University, and is majoring in English and Pre-law. She plans to attend Arizona State University...