Open week gives NM State defense the chance to right ship as season winds down
Hang on for a minute...we're trying to find some more stories you might like.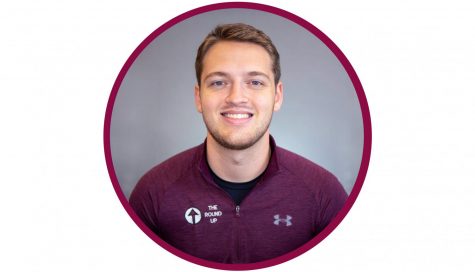 More stories from James Martin
New Mexico State came out of their last bye week with a completely revamped looking offense after struggling to do anything on that side of the ball earlier in the season. Now, the Aggies have a chance to take advantage of their second open week of the season — this time with the defense in desperate need of a turnaround.
Entering the season, a lot was expected from NM State's defensive unit, and reasonably so, with the group returning so many players from what was their best season in the Doug Martin era during 2017's bowl run.
From a relative standpoint, the defense largely lived up to those expectations to start the year, keeping the Aggies in games — to a point — despite the new look offense's early ineptitude.
Before the offense found their current groove (during the Liberty game), NM State's offense was averaging just 273 yards of total offense and turning the ball over more than twice per game. When you couple that with their inability to sustain a drive (resulting in brutally lopsided time of possession), what the defense was able to do keeping games as close as they did for as long as they did is quite a feat.
All that changed after the Aggies' first open week.
With the newly-crowned starter at quarterback Josh Adkins getting increasingly comfortable and confident in his role and playmakers like Jason Huntley, OJ Clark and Christian Gibson stepping up around him (behind significantly improved blocking), the offense began to soar. The Aggies came out and put up a season high in both points (49) and yards (567) against their fellow independent to secure their second win of the season.
On the other side of that change, though, was a defensive regression that is yet to be corrected.
NM State would give up 41 points and over 500 yards themselves, kicking off a stretch of allowing over 40 points and 450 yards (with the exception of the Texas State game) low-lighted by a historically bad showing in their 66-38 loss at Louisiana.
Even in last week's win, a herculean effort by the offense was required to stave off Alcorn State — a team New Mexico State paid over $300,000 to play.
"We just keep getting better and better offensively, which is great because we return this whole offense next year… Defensively, we're still struggling, you know. We've got some injuries that are hurting us, and we had [more] injuries this game," Martin said following the Alcorn State win. "We've got a lot of defensive guys that are really banged up right now, so we need to rest these guys [over the bye]."
With the likes of Terrill Hanks, Ron LaForce, Lui Fa'amasino, Javahn Fergusson, Leon McQuaker and Malik Demby all missing multiple games this season as a result of injury — and Shamad Lomax at risk to miss time after suffering a concussion against Alcorn State — the affect of injuries on this defense can't be understated.

Still, the play has been subpar, so any extra time that those that are healthy have to practice and correct their recent mistakes is extremely beneficial, especially with an increasing amount of young players — like freshmen John Graves and Rodney McGraw, who saw significant time on the field against Alcorn State — being inserted into the lineup.
With road tilts at BYU and a rematch at Liberty still on the horizon, NM State's defense needs to improve if the Aggies hope to gain some momentum heading into the offseason, but as Martin has already shown this year on the other side of the ball — open weeks can be very useful.
Hang on for a minute...we're trying to find some more stories you might like.
About the Writer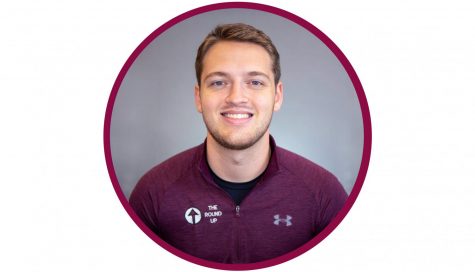 James Martin, Sports Editor
A Las Cruces native, James Martin enters his third year at The Round Up and first as assistant editor. The junior loves Minecraft and good vibes...