'Panamaniacs' are ready to give NMSU basketball a 6th-man advantage as season begins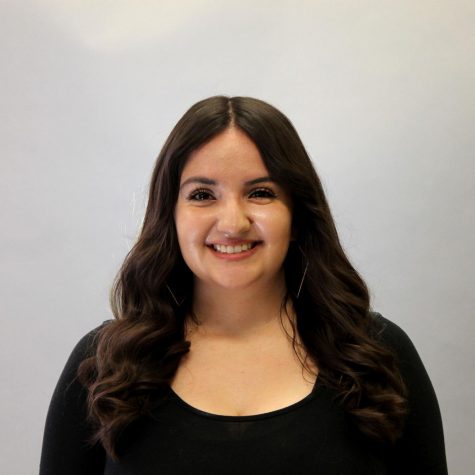 More stories from Aimee Ryan
Students at New Mexico State University are excited for the 2018-2019 Aggie basketball season which tipped off for both teams Nov. 6.
Both teams had very successful seasons last year despite both being led by coaches that were in the first year at NMSU. Chris Jans led the Aggies to school record-tying 28 wins while Brooke Atkinson won 18 games and a WAC regular-season title in her inaugural season as a head coach.
In 2017-2018. Last season, men's basketball won the WAC title and conference tournament and made an appearance in the Men's NCAA Basketball Tournament.
Brendon Sanchez, a member of the Lambda Chi Alpha fraternity, said he enjoys Aggie basketball with his fraternity brothers.
"Last season was awesome. It's a great experience to be able to go with the rest of my fraternity and make the atmosphere of the game a little more intense for the other team," Sanchez said.
Elementary education major Yasmine Contreras said she enjoyed the excitement of so much winning last season as well.
"Last season was great—We had a winning record, we were conference champs and even made it to the first round of the NCAA tournament," Contreras said.
Danielle Bourger is hoping that the Aggies' mojo that carried both teams to new heights will return this season.
"I'm super excited for this season just because of success they've had in the past, so of course I want to see them keep the streak of doing well in our conference," said Bourger.
With no more home games remaining in the 2018 NM State football season, most NMSU students say they are ready to enter basketball season and are looking forward to rival games.
Last season, NMSU men's basketball defeated all three of their rivals—the UNM Lobos, the Grand Canyon Lopes, and the UTEP Miners, going 7-0 against the trio of schools that like to think they're on the same level as the Aggies.
"I would definitely say I'm more excited for basketball season than football season." said Contreras.
She also stated that rivalry games she looks forward to are "definitely the big ones like UTEP and UNM."
Sanchez said he is also excited for the rivalry games.
"I'm beyond excited for UNM. Not only have they been our rivals for forever, but they took our former head coach Paul Weir. Now the energy that was once for him from the fans is against him, making coming to the Pan Am much more difficult," said Sanchez.
Bourger said that the UNM and GCU games stand out from others.
"It brings the community together whenever we do play UNM and GCU, it unites the south and makes NMSU's spirit stronger," said Bourger.
Both the men and women brought home wins for their season openers at home this past Tuesday.
"It feels so good to be back." Contreras said after attending both the men and women's season openers at home. "Their video in the beginning was so cool and also the performances by cheer and dance were so good."
With basketball season here, that also means that students can enjoy free Chik-Fil-A on 1105 E. University Ave whenever NMSU's opponent misses continuous free throws. Free admission for full-time students plus the prospectus of winning free food should encourage the student body to pack the Pan American Center all season — not to mention to cheer on two programs that have dominated the region and conference for quite some time now.
"We even got free Chick-fil-A for the other team missing two free throws back-to-back. The only thing I was upset about is that we were two points away from get free Hooters. Besides that, it was a great win," said Contreras.
Leave a Comment
About the Writer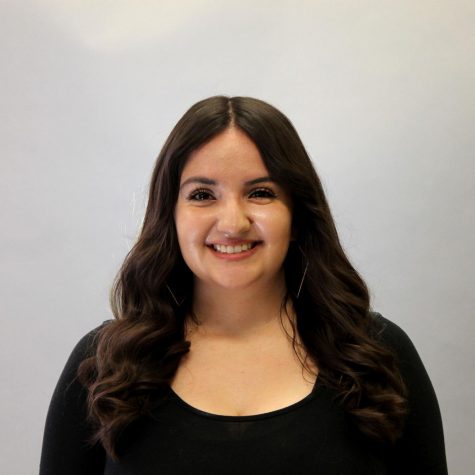 Aimee Ryan, Managing Editor
Aimee Ryan is a senior and Southern New Mexico native entering her fourth year at The Round Up and her first year as an editor. She worked as a staff writer...