NMSU's Crimson Concierge aids student travel and more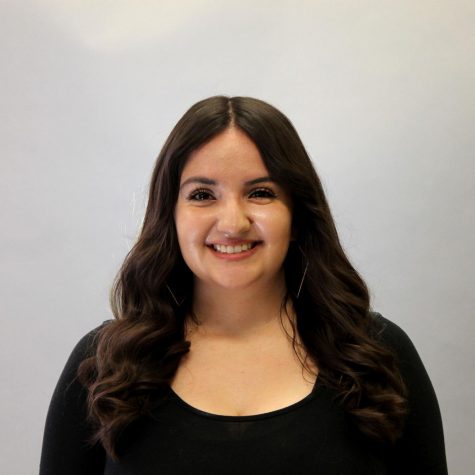 More stories from Aimee Ryan
New Mexico State University's Auxiliary Services and Sodexo launched Crimson Concierge and Crimson Call Center in January 2018, which provide complimentary services for Aggies.
Students can visit the service stations in Corbett Center Student Union Monday-Friday from 8 a.m. to 5 p.m. for assistance in a variety of areas during their busy college schedules.
NMSU is a client of the company Circles—which runs the concierge—and Sodexo is the parent company of Circles.
Crimson Concierge's services range from booking travel and vacation packages, moving and storage, obtaining sports and entertainment tickets, automobile services, laundry and housework—identical to services one could find at a hotel concierge.
Maria Calderon is one of four on-site concierge workers and was a part of planning former Associated Students of New Mexico State University President Kevin Prieto plan his graduation trip to southeast Asia.
"He came to me about a week before finals week. I worked on it for him and got it done within in a week. Super invested I found myself because it was so much work to do but it was very fun, and it was something really outside the box—I had never done a trip to Asia myself," Calderon said.
Crimson Concierge's staff is trained in different areas of expertise such as travel and sales and have assisted in a variety of requested tasks.
"I know once I created birthday party ideas for a mom—She was throwing a party for her daughter so I went on Pinterest, made her three separate boards of different party ideas and sent it to her—So it's just like work that you would spend hours doing yourself that you get to have another professional do for you," Calderon said.
Other clients Calderon has worked with include Housing Assignments Coordinator Kassie Geary and hotel, restaurant and tourism management major Diana Cook.
Geary used Crimson Concierge in March to plan a summer trip to Denver, Colo. and said that the concierge was simple to use and helped her avoid waiting until the last minute to make plans.
"In the summer our office gets very busy with summer applicants and new student orientations, so I asked if they would be willing to help me find a place to stay and a few attractions. They were very helpful, and I got all the information I requested within a day. They were able to provide me with multiple housing options and information on how to purchase tickets for local attractions," Geary said.
Cook came to Crimson Concierge as a student who was new to the Las Cruces area and needed assistance in finding optometrists that accepted her insurance, planning a spring break trip and choosing a local salon.
"They helped me plan a fantastic trip to Flagstaff, Ariz. by giving me a list of lodging, transportation and activities to do in Flagstaff as well as the cost of those activities," Cook said. "The concierge gave me a wide variety of options for salons—I chose one that gave a student discount. I really enjoyed my appointment and loved my haircut," Cook added about being new to the Las Cruces area.
Calderon said she was happy to help a student who was not completely familiar with the region.
"That's something that a lot of us locals don't think about because we have our people already, so we don't have to worry about it—But for new people, it's kind of a big deal letting people change your hair," Calderon said.
Calderon explained that the Crimson Call Center is the virtual side of Crimson Concierge—a call center Aggies can access for to ask questions about the campus.
She gave an example of a general question Aggies may have.
"If you lose your ID, you can call us and we'll give you the run down on how to get it replaced and where to go—so it's basically like a 411 for students and staff," Calderon said.
Crimson Concierge is located on the first floor of CCSU and can be reached at 575-646-2079 or [email protected]. Crimson Call Center is located on the second floor of CCSU and can be reached at 575-646-2418 or [email protected]
Leave a Comment
About the Writer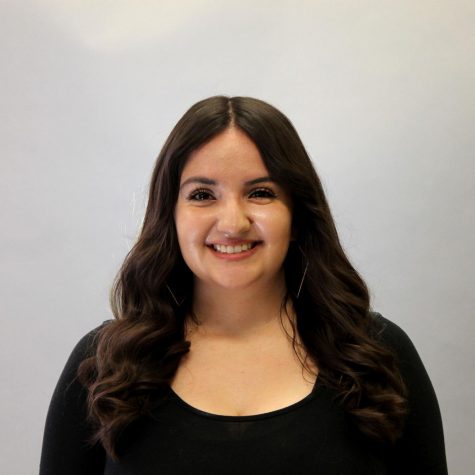 Aimee Ryan, Managing Editor
Aimee Ryan is a senior and Southern New Mexico native entering her fourth year at The Round Up and her first year as an editor. She worked as a staff writer...