Floros inaugurated as 28th President, Arvizu as second Chancellor of NMSU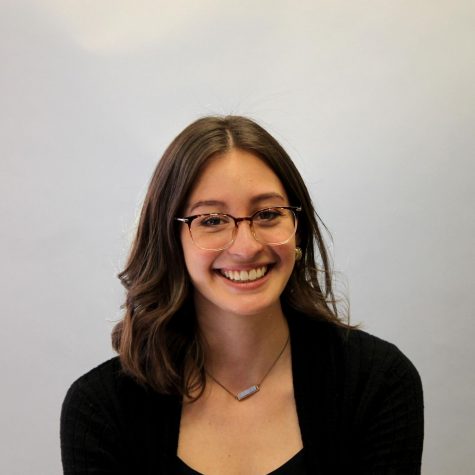 More stories from Alanna Herrera
Thursday marked an important day for New Mexico State University.
John D. Floros and Dan Arvizu, like 27 other institutional leaders before them in NMSU's 130-year history, received the medallion, a traditional NMSU symbol of the authority and responsibility of high office, and officially became President and Chancellor of the university.
The ceremonial inauguration Thursday afternoon marked a memorable day for students, faculty and community members there to witness a piece of NMSU history and honor the newly appointed leaders.
Adorned in Academic Regalia, Floros and Arvizu were recognized personally and professionally before the university, state officials, friends and family. Though their contracts began mid-summer, the ceremony allowed them to officially take the helm of the university.
Hosted by KVIA-TV anchor and reporter Hillary Floren, the inauguration began with the Presentation of Colors, National Anthem and a special blessing from the Tortugas Pueblo.
"You all have just witnessed the ceremony called El Camino. We don't do this just for anybody," Patrick L. Narvarez said following the ceremony. "But we consider New Mexico State our friend."
Preceding the installation of the university leaders, Floros and Arvizu were greeted and welcomed by fellow university and community members.
"I am more convinced than ever that this is a very good time at New Mexico State University. I am incredibly thankful that we have a president and a chancellor who know what to do with it," Emerson Morrow, president of Associated Students of NMSU, said. Morrow was one of many to give salutations.
The ceremony also included performances from the Flamenco Dancers, NMSU Chamber Singers, NMSU Wind Symphony and addresses from the interim Provost, April Mason and Las Cruces Mayor, Ken Miyagishima.
Keynote speaker Senator Ken Salazar was unable to attend but was well substituted by Joshua B. Epel, a long time colleague and friend of Arvizu.
Both Floros' and Arvizu's wives were apart of the ceremonial hooding. Patricia Floros and Sheryl Arvizu shared laughs and minor difficulties while replacing the hoods of the soon-to-be-inaugurated men.
Debra P. Hicks, NMSU Board of Regents chair, performed the installation of NMSU's 28th President.
"I place on your shoulders, the medallion of the president of New Mexico State University, a symbol of high office which you now hold," Hicks said. Those in attendance gave a standing ovation after completing Floros' installation.
"As we move forward into the future, it's not just education, it's higher education that we have to provide to our young men and women," Floros said during his inaugural address. "I believe in education, I believe in our students and because I believe this institution can be one of the best in the country."
Chancellor Arvizu, the second chancellor to be inaugurated and hold the position at New Mexico State University, was installed by New Mexico Governor, Susana Martinez.
"They are bold. And they will shape the future of the students to be prepared for even that which we cannot see today," Governor Martinez said. "We have put our faith in you (Arvizu) to execute the mission of New Mexico State University to serve the educational needs of New Mexico's diverse population through comprehensive programs of research, extension education and public service."
Chancellor Arvizu was also honored with a standing ovation to commemorate his installation.
"At NMSU I see my responsibility as chancellor is to help shape the mindset of NMSU and the communities that we serve. I believe we must be ready to challenge the status quo, to cultivate the art of the possible, and to establish a culture of higher expectations," Arvizu said.
Members of the university look forward to the tenure the two men will serve while heading the institution. Faculty Senate Vice Chair Mary Prentice confidently confirmed their leadership abilities in her salutation.
"Leadership is not about a title or designation, it's about impact, influence and inspiration," Prentice said. "Dr. Floros and Dr. Arvizu, the problems of higher education may feel insurmountable, but you both have been assigned this mountain to show others that it can be moved."
Leave a Comment
About the Writer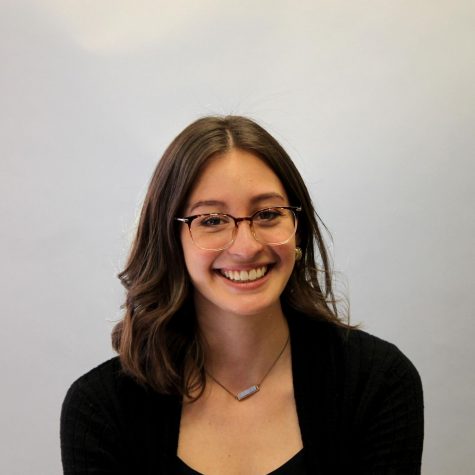 Alanna Herrera, Editor in Chief
Alanna Herrera is entering her fourth year at The Round Up, taking on her second year as Editor-in-Chief. She is a senior with a passion for storytelling...