Late comeback effort not enough for NM State football in their season finale
Hang on for a minute...we're trying to find some more stories you might like.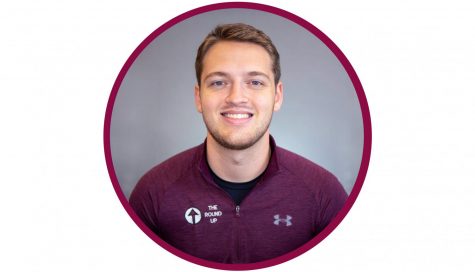 More stories from James Martin
Playing a team twice in one season is a rarity in college football, and beating that team both times is a challenge that is especially difficult. That proved to be the case for New Mexico State in their road bout against Liberty, as the Aggies fell 28-21 to unceremoniously end their 2018 season.
A nightmare start consisting of a big special teams mistake and two turnovers (one of those being an easy pick-six thrown by Josh Adkins) set set NM State back 17 points in the opening 10 minutes of the game.
The always dangerous Jason Huntley would respond in grand fashion, though, taking the ensuing kickoff 85 yards to the house (for his third kickoff return touchdown of the season) and immediately putting a halt to the Eagles' momentum.
NM State's defense took advantage of that spark, holding Liberty scoreless in four straight drives after allowing points on their previous three and claiming a pick-six of their own, courtesy of leading tackler Javahn Ferguson, that would cut the lead to just three.
However, offensive struggles would doom the Aggies. NM State only managed to pick up five first downs and 113 yards of total offense in the first half while going just one-of-three on fourth down tries, often setting the Liberty offense up in opportune situations.
What would end up being the game winning score for Liberty came off of a failed fourth down conversion in plus territory just before the end of the half. Adkins was stuffed at the line of scrimmage and Liberty would score a touchdown (and two point conversion) with second left in the second quarter, extending their halftime lead to 28-14.
NM State came out swinging in the second half, driving the ball down the field with ease and getting all the way to the Liberty one-yard line, but unfortunately for Doug Martin's offense, the fourth down troubles would continue.
The Aggie offense was held scoreless after Adkins was again swallowed up by a swarming Liberty D — a trend that would continue in meaningful downs to the tune of an abysmal two-for-seven fourth down conversion rate.
Liberty would likewise be held scoreless — for the remainder of the game — and despite a vast improvement in production in the second half (283 yards for NM State compared to just 89 for Liberty) it was too little, too late for a snake-bitten Aggies team.
Adkins did lead a clutch touchdown drive in the waning moments of the fourth, hitting Naveon Mitchell in the corner of the end zone to make it a one possession game, but following the failed onside kick try with less than two minutes left and no timeouts, the Aggies were simply out of chances.
NM State finishes the season 3-9 and will no doubt look forward to continue rebuilding and developing young talent in what should be a more normal offseason for the program.
Hang on for a minute...we're trying to find some more stories you might like.
About the Writer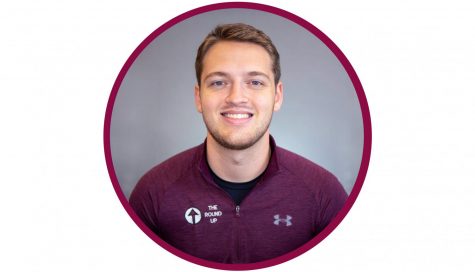 James Martin, Sports Editor
A Las Cruces native, James Martin enters his third year at The Round Up and first as assistant editor. The junior loves Minecraft and good vibes...