Aggie offense provides bright future for NM State football heading into 2019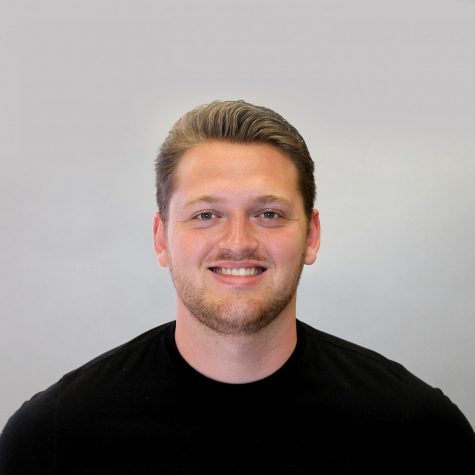 More stories from James Martin
While the 2018 campaign will widely be considered a disappointment for the New Mexico State football team following last year's Cinderella-story run of success, this season has still set the program up for a future worth being excited for — particularly on offense.
A drop-off in offensive production was to be expected after the program graduated all-timers Tyler Rogers, Larry Rose III and Jaleel Scott, but those expectations were taken to extremes in the early stages of the season, with the Aggies looking like one of the worst offensive groups in the country through their opening three outings, failing to score more than 13 points or average more than an already putrid 3.6 yards per play over that stretch.
The offense was struggling across the field, but it was apparent that the group's most glaring problem was at the quarterback position.
The Aggies were unable to recreate the kind of firepower that they became known for last season with upperclassmen Nick Jeanty and Matt Romero under center, and in Doug Martin's signature pass heavy offense, there needs to be significant trust in the quarterback's abilities.
It wasn't until after NM State blew an early 14-0 lead in their blowout loss to UNM at home that Martin made an official commitment to the future, promoting redshirt freshman Josh Adkins to the starting signal caller role in a move that would turn the Aggies' season — from an offensive standpoint — completely around.
It wouldn't come immediately, with NM State barely managing to amass 300 total yards of offense in Adkins' first career start, but the first year quarterback made enough clutch throws and got enough help from senior running back Christian Gibson, who became the first Aggie to rush for over 100 yards in a game since LR3 did it in his Arizona Bowl swan song, to propel the Aggies to their first win of the season against UTEP at the Sun Bowl.
This performance would give the team momentum entering their first open week of the season — a time that Martin and his coaching staff would take full advantage of.
The Aggies came out of the bye a new, opened up team, lighting Liberty up for 49 points and 567 total yards of offense (behind a 402 yard, four touchdown game by Adkins and another 100-plus yard, two touchdown showing by Gibson) and playing as explosively as they ever have in the Doug Martin era.
"Josh took a really huge step forward in his progress of being a really good quarterback. It'll be really fun having him around for the next few years," Martin said following the Aggies' dominant performance. "That's what we hoped our offense would look like… We're scoring points, getting up and down the field, being very multiple, so really some great improvements offensively."
Those improvements wouldn't stop there.
Adkins has matured exponentially, the offensive line has continued to make tremendous strides since the insertion of redshirt junior Tony Bello at right guard, Jason Huntley has racked up multiple games of over 250 total scrimmage yards — including an NCAA best
376 yards against Louisiana — and the team has gone on to average over 474 yards of total offense per game since their open week — a mark that would rank them in the top-20 offenses nationally.
Results have been hard to come by, but the offensive progress made in such a short span should be encouraging for Aggies fans, especially when you consider the youth of this year's group.
"Our offense is playing with a lot of confidence, and we've got a lot of weapons. We've really got good players on the offensive side of the ball that can make things happen," Martin said following his team's 52-42 win over Alcorn State. "We just keep getting better and better offensively, which is great because we return this whole offense next year, so it's really important we finish up strong going in to next year."
With eight of 11 starters returning next year — including Adkins, Huntley, a majority of the o-line, and leading receivers Drew Dan and OJ Clark, imagine what this group is capable of with an offseason of structure.
The 2018 season may not be another bowl run, but it's hard to imagine another 57 year drought hitting New Mexico State with the quality of program being built by Doug Martin.
Leave a Comment
About the Writer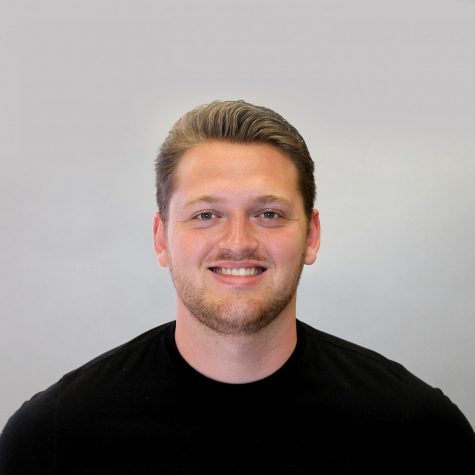 James Martin, Sports Editor
A Las Cruces native, James Martin enters his fourth year at The Round Up and second as Sports editor. The senior loves Minecraft and good vibes and is...