NMSU to hold 34th annual Noche de Luminarias event Sunday
Hang on for a minute...we're trying to find some more stories you might like.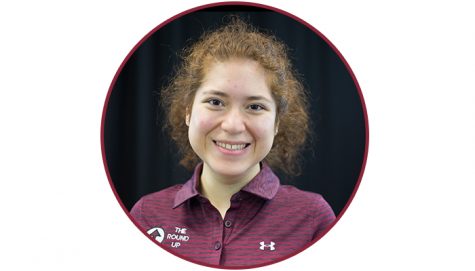 More stories from Lauren Roman
Various New Mexico State University groups and organizations will host their 34th annual Noche de Luminarias event Sunday at Corbett Center Student Union, lighting the streets with brilliantly lit lanterns and surrounded by family-friendly activities.
Hosting the event will be Campus Activities, Corbett Center, the Associated Students of NMSU, Auxiliary Services and Barnes and Noble
Bruce Vandevender, director of Campus Activities said the origin story of Noche De Luminarias began in 1984.
"Originally, Noche was an idea between the Housing and Residence Life Program and the Union Program Council. So, it was branched out by those two groups and they put the luminarias out themselves," Vandevender said.
According to Campus Activities, "more than 6,000 luminarias lit during the event" this year. The amount produced will mark this as "one of the largest luminaria displays in New Mexico."
"Campus Activities doesn't light the luminarias up," Vandevender said. "We have a contract with the Las Cruces High School band. They do a community fundraiser event for the luminarias. The band students will come out on Sunday, set up the luminarias, then come back and light them for us."
Vandevender went on to explain why he thinks Noche De Luminarias is a popular event.
"This is the 34th year for Noche De Luminarias," said Vandevender. "I think it's really popular because it signifies to the campus community the beginning of the holiday season. Noche is always the first Sunday in December, so it sets the tone for the Christmas season and the lights give a peaceful, calming feeling."
According to Vandevender, about "2800 to 1000 people visit throughout the night."
In addition, different activities will be provided for visitors to enjoy. The popular horse-drawn trolley ride will begin its tours outside Corbett, providing a unique way of looking at the luminaria lit paths. There will also be refreshments and a "picture with Santa booth" inside Corbett.
"It's a collaboration," said Vandevender. "Campus Activities oversees the set-up of the luminarias. Corbett Center takes the lead in decorating the building, and ASNMSU finds entertainment."
Vandevender further explained the details of the activities that will be hosted during Noche.
"Dance groups may come in to do some routines," Vandevender said. "Hopefully, there will be some activities for kids to come in and make some cookie decorations, and then, of course, we have Santa."
Even though Noche De Luminarias is held at NMSU, the community is welcome to participate in the event.
According to Vandevender, "community schools have done choirs and dances to showcase their stuff." ASNMSU may plan activities, but when it comes to entertainment, the community is as involved as they are invited.
"I think, from campus activities' standpoint, we love seeing people coming out and having a good time. Hearing the laughter and the caroling as people go through the luminaria paths and trolley rides is really enjoyable," Vandevender said.
Noche De Luminarias will begin on Sunday from 6-9 p.m. at Corbett Center Student Union.

Hang on for a minute...we're trying to find some more stories you might like.
About the Writer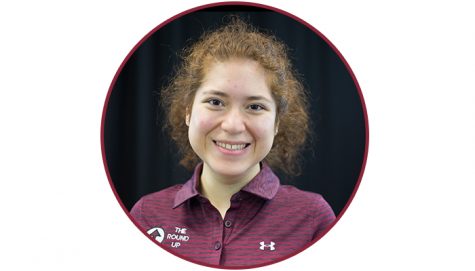 Lauren Roman, Staff Writer
Lauren Roman is a sophomore at NMSU, currently working towards a bachelor's degree in Creative Media. She was born and raised in Las Cruces, New Mexico...