Best holiday date ideas in the Las Cruces area
Hang on for a minute...we're trying to find some more stories you might like.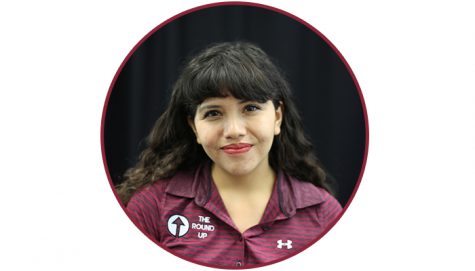 More stories from Marianne Salas
There is a reason that romantic movies often feature a glimpse or montage of their main couple during the holidays—this time of year is considered to be magical. While your holiday date may not involve snowflakes or a spur-of-the-moment karaoke session with the love of your life, the Las Cruces area has much to offer for couples aiming to make the most out of winter break.
Couples looking to get over the stress of finals and into the holiday spirit can catch a showing of The Polar Express at the Rio Grande Theatre at 5 p.m. on Saturday, December 8. The Rio Grande Theatre will also be showing White Christmas at 7 p.m. on December 22. Admissions for The Polar Express is $5, and $8 for White Christmas, with special discounts being offered to students.
Winter break can be hectic for most people. Couples looking to spend time together amid all the holiday parties can do their Christmas shopping together at the Mesilla Valley Mall. Couples can tag-team by having one person look for the item while the other stands in line, or have their girlfriend try on a shirt they plan to buy for their sister. Select stores will have deals throughout the month of December.
Couples wishing to start a new tradition filled with music and festive decorations can visit some of the best light displays within the Las Cruces area. A number of families have been decorating their homes for years. The Novak and Martinez families are some of the most well-known, each having over twenty years' experience.
According to their website, the Novak family can be expected to put up their display for the 2018 holiday season. The family took a brief hiatus in 2017. They are located at 4041 Egyptian Street.
The Whitlock family display may also be another one to look forward to, and if put up, will be located at 3346 Ridgeline Drive. They have decorated their home consistently for the last three years, and have given no indication that they will not for the 2018 holiday season. The Martinez family display is also a constant, and if they have chosen to decorate this year, will be located at 4337 Doña Ana Rd.
One of Las Cruces's hottest traditions is the annual Chile Drop on December 31. An event to ring in the New Year, the Chile Drop is hosted annually by the Downtown Las Cruces Partnership and its various sponsors. Similar to its predecessors, this year's Chile Drop will be held at the Downtown Plaza de Las Cruces on 100 N. Main St., and will feature local vendors, live music, food and drink.
For couples determined to get the perfect holiday Instagram picture and willing to make the 45-minute drive to El Paso, the San Jacinto Plaza in Downtown features an amazing lights display with over 400,000 lights and 121 decorated trees. The San Jacinto Plaza is located on 111 E. Mills Ave., and is open on most days from 6 a.m. to 1 a.m.
WinterFest, with an ice-skating rink open daily and live performances every Friday, will run from November 17 to January 6th in Downtown El Paso next to the San Jacinto Plaza. The full schedule for WinterFest events is on the city of El Paso website.

Hang on for a minute...we're trying to find some more stories you might like.
About the Writer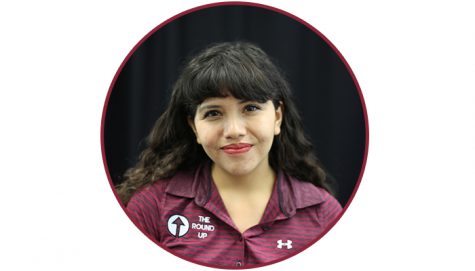 Marianne Salas, Staff Writer
Marianne Salas is in her third year at New Mexico State University, and is majoring in English and Pre-law. She plans to attend Arizona State University...