Aggies bounce back against Northern Colorado after extended break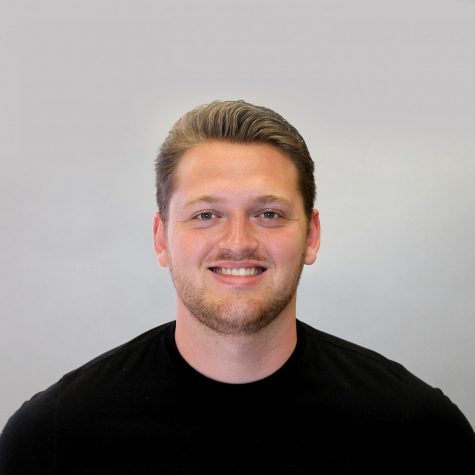 More stories from James Martin
A disheartening loss like the one New Mexico State suffered nine days ago at now No. 1 ranked Kansas can sometimes cause an emotional letdown in the games following, but, even though it was far from a perfect performance, the Aggies managed to get back into the win column, topping Northern Colorado 74-62.
It was clear NM State (8-2) would be playing inside-out early, scoring 14 of their opening 18 points in the painted area and finishing with 46 for the game, thanks in large part to two huge showings by big men Ivan Aurrecoechea and Eli Chuha.
"That's really always the game plan. You get better shots when you play out of the post," Chuha said when asked about the team's low post dominance. "In practice we work on that a lot, so we felt like we'd have a big advantage inside tonight and it showed."
The pair notched 20 and 18 points respectively on and outrageously efficient combined shooting mark of 17-for-23 from the field, with Aurrecoechea adding 10 rebounds to secure his second career double-double.
Nobody is happier about the solid play down low than Chris Jans, but building around NM State's strong inside presence wasn't something the head coach saw coming heading in to the season.
"If you would have told me before the season that our mentality going in to most games would be to play inside-out and try to get the ball to our fives and play through them, I would have said you're crazy," Jans said. "I thought we'd be more perimeter oriented with the guys we had coming back and the guys we recruited. Ivan wasn't known as a scorer and Eli hasn't proven to me, since I've been here, that he's a big-time low-block scorer, but they're coming."
It was still far from a cake walk on offense for the Aggies, who did struggle with holding on to the ball, committing a season-high 19 turnovers.
"We had some low turnover games our first four or five games, and I was excited because I'm like 'man this is going to be awesome, we're going to be able to control the ball…' but it's rearing its ugly head here lately," Jans said. "I still think it's an issue that we can clean up. You know, we've got good players and they can dribble, pass, shoot… I don't think we're selfish at all, but there are a few times I thought guys were feeling pretty confident — they could kind of go on their own a little bit rather than stay in the confines of what we're trying to do — and hopefully that will be a blessing for them tomorrow on video."
Even so, NM State was in comfortable control for most of the game, especially after going on their 21-8 run to close out the first half and push their then lead to 17, but the Aggies did have to hold off a resurgent second half effort that saw UNC (6-3) hit 10 of their first 15 shots coming out of the break.
To credit the NM State's defense, though, Northern Colorado couldn't get a bucket in the final few minutes, missing their last 10 shots.
UNC entered this game with a top-10 scoring offense, averaging over 90 points per game, so the Aggies holding this team to their season low 62 points is something to be proud of, despite the second half scoring runs.
NM State will have a short turnaround with CSUN coming to town Wednesday night for their second of four games in the span of a week in the Continental Tire Las Vegas Classic.
Leave a Comment
About the Writer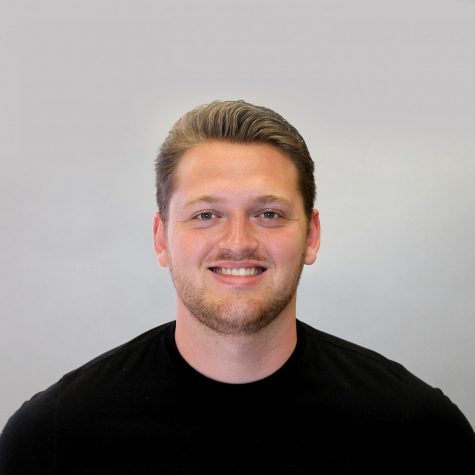 James Martin, Sports Editor
A Las Cruces native, James Martin enters his fourth year at The Round Up and second as Sports editor. The senior loves Minecraft and good vibes and is...