NM State continue to roll with throttling of CSUN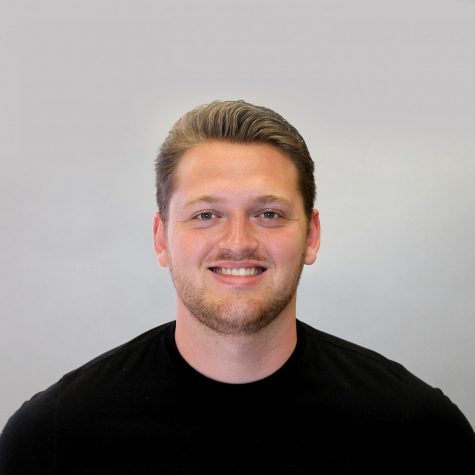 More stories from James Martin
New Mexico State (9-2) couldn't have capped off an uber-successful calendar year at the Pan-American center any better, dismantling Cal State Northridge 92-57 with impressive depth and a prolific long-range shooting performance for their ninth win of the season.
Chris Jans' group notched their season-high in three-pointers made, drilling 15 from beyond the arc — seven of which came from Keyon Jones, the team's leading scorer with 21 points.
"Coach Jans got us in the gym everyday. You know, we have a little shot chart — I had to go by that, so it got me feeling confident," Jones said when asked about his career night. "Just staying ready — that's really what it was. In the huddle, AJ [Harris] kept telling me to just shoot it, and my teammates kept encouraging me to shoot it, so I just kept letting them go."
CSUN made it a priority to take away the in-close stuff that propelled NM State over Northern Colorado earlier in the week, often doubling any time a player would get into a post position or playing a zone that clamped down on easy opportunities, but the Aggie bigs were well-equipped to handle that, dishing it to the open shooter for consistent good looks, as evidenced by their 41 percent from deep despite a high-volume 37 shots.
"Most games we'll play inside-out… that's what I'm used to, that's what I like. I think it sets up a lot of those inside-out jump shots which, in my opinion are the easiest ones — it's the ones they're used to shooting," Jans said of his team's offensive game plan. "I'm certainly fine with shooting jump shots, but I do like the ball going inside first on a majority of the possessions."
Shooting wasn't the only thing NM State had a stranglehold on tonight, with the Aggies leading in every major statistical category (save blocked shots) by a wide margin.
What's most impressive is NM State's 21 assists on 35 made field goals, which ties a season-high set in part two of the Melilla Valley Massacre against UNM a few weeks ago, and their 73 — yes, 73 bench points.
A team will have the ability to get more guys into a game when they have the game secured the way the Aggies did before the halftime break, but to get all 15 active players game time, with 10 of them scoring and five of them reaching double figures (Jones along with AJ Harris, Ivan Aurrecoechea, Robert Brown and Eli Chuha, who was the only starter in the group) is a rarity for a lot of programs and could really be beneficial as the season progresses.
"Our intention wasn't to play that many guys equal minutes like we did, but when you have an opportunity like that to give guys like Berrick JeanLouis and Robert Brown valuable minutes — and Trevelin Queen, who's still learning the system — it was great for them," Jans said. "It's an opportunity for them to show me where they're at, and certainly, you know, stay injury free — knock on wood — and give these other guys a break before going into the weekend playing back-to-back games.
"At the same time, this season, I've been playing a lot of guys. More like 12, 13 maybe — not 15, but it just worked out that way tonight."
Jans was pleased with his team's play following a sloppy win over UNC just two nights prior, praising their ball security (just eight turnovers) and calling it "just what [the players] needed" heading into a busy weekend of basketball against quality opponents.
The Aggies will travel to a familiar place in the Orleans Arena in Las Vegas — home of the WAC tournament — to take on Drake in the first game of a back-to-back tournament draw.
Leave a Comment
About the Writer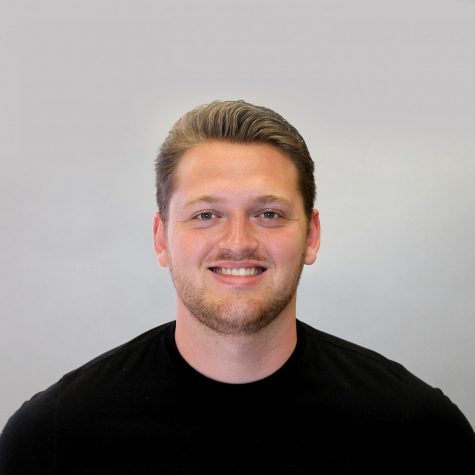 James Martin, Sports Editor
A Las Cruces native, James Martin enters his fourth year at The Round Up and second as Sports editor. The senior loves Minecraft and good vibes and is...