McCants hits from half-court, Aggies stun GCU at the buzzer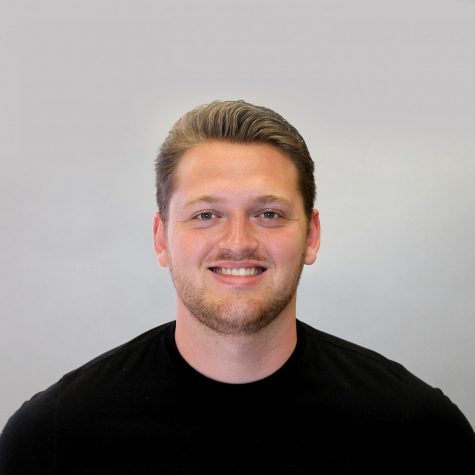 More stories from James Martin
Wow.
There's not really any other way to start. In a game with 13 lead changes, 11 ties and neither team able to lead by more than six points at any given time, it was only fitting that everything came down to the last shot at the final buzzer.
Now, Johnny McCants is probably use to seeing himself on the SportsCenter Top 10 by now with his consistently throwing down world class slam dunks over the past year-and-a-half at New Mexico State, but hitting a half-court, Hail Mary buzzer-beater to come back from what was almost an unbelievable collapse just seconds before and beat a conference rival in storybook fashion is on another level.
"When I shot it, I knew it was going in the way I released it. It felt good… After the shot went in, it was like fireworks exploded. The whole crowd, the whole team — I don't know what happened, I got tackled out of nowhere," McCants said, chuckling humbly. "At the end, I was just lucky and fortunate that the shot felt good off the release and went in. It's an amazing experience."
With that shot, the Aggies managed to keep Grand Canyon winless in Las Cruces, defeating the Lopes 77-75 in as dramatic of fashion as one could order up.
That shot wouldn't exist without the 40 preceding minutes of fantastic basketball played by both teams to get there. New Mexico State and GCU were nearly identical across nearly all of the statistical board.
For a time late in the second half, though, things did look bleak for NM State.
After the Aggie lead was cut to one with under 30 seconds to play, redshirt-junior guard AJ Harris was pickpocketed for GCU's go-ahead layup. Then with six seconds to play, fellow junior guard Terrell Brown missed a pair of free throws that would have given NM State the lead.
"I had this calmness about me, just because in my heart, in my opinion, I'm like 'it's okay.' We played well enough to win that game, and certainly the last 30 seconds was kind of an out of body experience for everybody," head coach Chris Jans said, explaining how he was already heading over to shake GCU head coach Dan Majerle's hand when McCants released the shot, already proud of his team's performance.
"When it went in, I just looked down there and shrugged. I didn't really have an emotional reaction to it, to be honest with you. I just had in my mind those thoughts and that's what I was thinking about."
It should be noted that Harris and Brown were exceptional throughout the game and were two of the big reasons why NM State had a shot at winning at all, with the latter making four out of five big shots from beyond the arc and the former leading the team in minutes played, assists with seven and drilling what seemed like a dagger of a step-back three with a minute remaining, getting the Pan-Am as raucous as it's been this year (at that point in the game).
McCants was also exceptional throughout the game, scoring 17 points on just nine shots and taking at least four charges on the GCU big men, but not shedding a light on the game's leading scorer, rebounder — and somehow an unsung hero of the game — would be criminal.
That man is no other than Ivan Aurrecoechea.
The big man from Madrid made sure to make up for a scoreless performance in last week's conference opening loss to California Baptist, dropping 20 points on 10-of-14 shooting while adding 11 rebounds and a plethora of clutch baskets for the Aggies when they needed them in the second half.
"Out of every timeout, we were trying to figure out a way to get him the ball and he certainly delivered," Jans said of Ivan. "He missed a couple bunnies early and I was like 'oh boy,' but that's a sign of his mental toughness — he stuck with it, he kept going at the basket and down the stretch, he was definitely our go-to guy tonight."
Following that loss to Cal-Baptist — NM State's first conference opening loss since the 2012-2013 season — the Aggies' backs were against the wall in a way that they'd never been in Jans tenure at the program, making this victory all the more important in the grand scheme of the season.
"Since I've been here, we've been in first place, and we talked about that," Jans said. "We have to be the ones chasing teams above us and we have to show everybody how bad we want it… It feels good to be a hunter."
About the Writer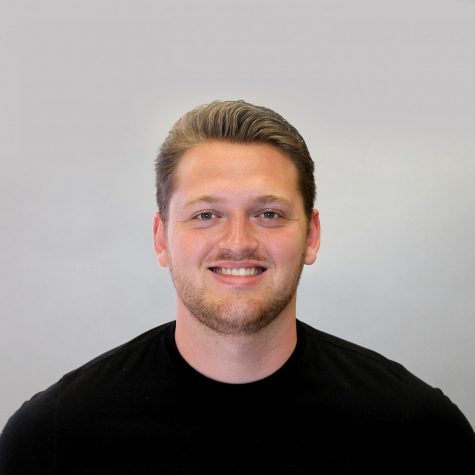 James Martin, Sports Editor
A Las Cruces native, James Martin enters his fourth year at The Round Up and second as Sports editor. The senior loves Minecraft and good vibes and is...