McCants becomes latest hometown hero on New Mexico State roster
Hang on for a minute...we're trying to find some more stories you might like.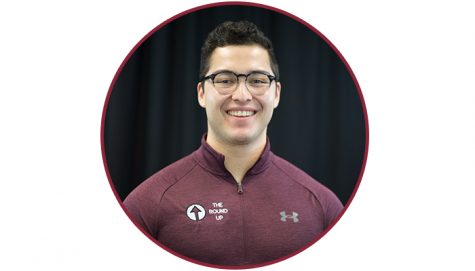 More stories from Derek Gonzales
There have been some great local legends on the New Mexico State men's basketball team in recent memory.
Kelsey Crooks, Joe Garza, Gordo Castillo and Terrel deRouen all grew up and played their prep ball in Las Cruces before going on to carve out roles for their hometown team.
The program went a couple seasons without having any Las Crucens on the roster towards the end of Marvin Menzies tenure, but the feel-good story of Garza and the growing up before our eyes of Johnny McCants has rekindled the love affair the community has for their native sons.
McCants' story is unique. His mother Cindy played basketball at USC and NM State, his older sister Daeshi was a prep star at Mayfield High before continuing her career at UTEP and Eastern New Mexico, and the eldest McCants, Daemund, was one of the best players in the state at Oñate before playing a season at Lane Community College in Oregon.
Saying basketball is important in that household would be an understatement.
"As always, is is not easy for the youngest in an athletic family," Johnny McCants Sr. said of his younger son. "It was a great learning experience for him. With him being the youngest he learned a lot from his brother and sister. He took their strengths of the game and used it to make him the player he is today. They helped him by not taking it easy on him when they would play with him. All three kids were always competitive with each other.
It was not always easy for Johnny growing up with two older siblings. There were a few times when both Daemund and Johnny were in the Oñate basketball program together (Daemund as a senior, Johnny as a freshman) that they would be playing one-on-one and the younger McCants would get mad that he could not beat his brother and leave.
Johnny would struggle during practices too as a freshman and sophomore. The Oñate coaching staff wanted McCants to be physical and aggressive in nature and being so young, Johnny just couldn't match the intensity level that was required of him.
It was not until the offseason leading into his junior season where it all finally started to click.
"Coaching Johnny was absolutely amazing – he is a talent that you don't see come around too often," Onate head coach Mike Nanez said of his former player, as Nanez was the main assistant under Perez during McCants' time as a Knight. "During practices and games, you found yourself at times sitting back and saying 'did he just do that?' He has a good heart and tremendous family support."
Johnny McCants was born to be a basketball player, and his half-court buzzer-beating 3-pointer to beat Grand Canyon marked his arrival in being the latest Las Cruces Aggie to earn the title of hometown hero.
He said after the game that he had practiced that shot 1,000 times while at Oñate and Nanez confirmed it.
"After that half-court shot, coach Perez and I texted each other and said we were not surprised he made that shot," Nanez said. "We have seen him do that over and over again in practice."
It is no secret that 6-foot-7 athletes do not exactly fall from trees in southern New Mexico, nor anywhere else for that matter. For kids growing up in the city, it might be kind of hard to envision themselves being like Johnny McCants the basketball player one day.
It is possible to be like Johnny McCants the person though. If a kid takes anything away from watching him play, take away his clear love for the game, the pride he has representing the community he grew up in, and the respect he has for others.
"Being a Las Cruces kid from Oñate High School is huge for our city," Nanez said. "We all want to go watch any of our local players that can make it at the next level do well be successful. Johnny represents our city well and we are extremely proud of what he is accomplishing at NMSU. His ceiling is high and he has the talent and ability to make wherever he desires."
If kids in our community attack anything they do the play Johnny plays basketball, Las Cruces will be a better place for it.
After all, that is what being a hometown hero is all about.

Hang on for a minute...we're trying to find some more stories you might like.
About the Contributors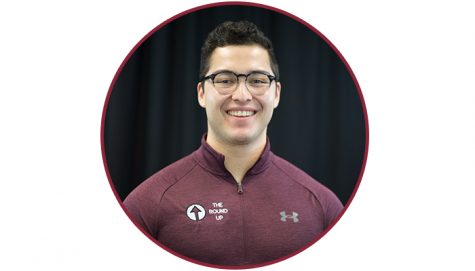 Derek Gonzales, Editor-in-Chief
Derek E. Gonzales enters his third year as an employee of the New Mexico State University Round Up and first as the Editor-in-Chief. The homegrown product...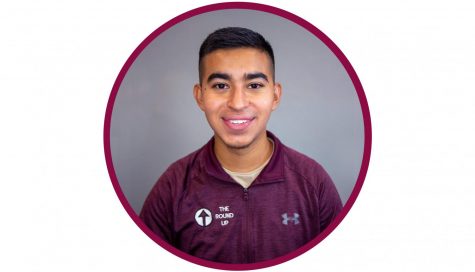 Mitchell Allred, Photographer
Mitchell Allred is attending New Mexico State as a junior, majoring in Criminal Justice to become a General Practice Lawyer, with a minor in philosophy...