Lights out second half helps NM State come back against CSUB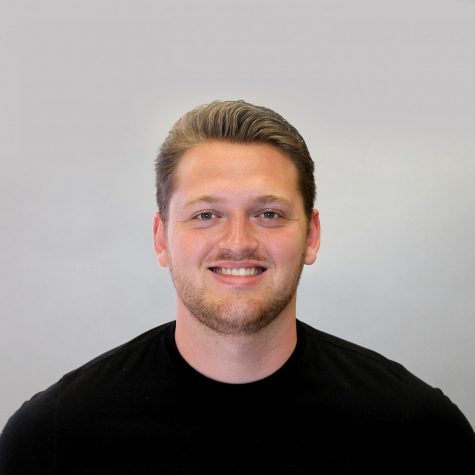 More stories from James Martin
It didn't match Thursday night's buzzer-beating finish against Grand Canyon as far as level of entertainment goes, but New Mexico State's 73-62 grind out win over Cal State Bakersfield is equally as important and impressive, keeping the Aggies near the top of the ultra-competitive WAC.
Things didn't look good for NM State (13-4, 2-1 WAC) in the first half, with the Aggies trailing the entire period in large part because of their shooting a dismal 29 percent from the field and 14 percent from beyond the arc.
Chris Jans' squad only managed to score 22 points through there opening 20 minutes, succumbing early to CSUB's slow pace, physicality on the boards (that created 10 extra shot attempts for the Roadrunners) and stifling interior defense, but NM State, in true Aggie fashion, picked up some momentum heading in to the halftime break with a Terrell Brown three-pointer at the buzzer.
It was NM State's game from there.
The Aggies claimed their first lead six minutes in to the second half with a 13-0 run that featured back-to-back Shunn Buchanan three-balls and an explosive mini-seven-point run by Brown getting out in transition.
"I just feel like we came out the gate slow, [but] that was a point of emphasis from coach [at halftime]," Brown said when asked about playing up tempo and getting those fast break opportunities. "Just start pushing the ball more and flying down the court. We seen that they were tired, so we just started pushing the ball."
That pushing of the basketball helped NM State score 51 second half points in what was a wildly efficient where the Aggies shot over 60 percent from the field, 50 percent from three-point range and an uncharacteristically outstanding 85 percent from the free throw line on 20 attempts.
"We just couldn't get enough stops in the first half to really push the basketball. Our goal was to try to push it for 40 minutes — use our depth and get up and down the floor. That's something we've been trying to do more since the Christmas break; get some easier baskets before the grind of the half court comes," Jans said about his team's offensive mentality. "We played more zone tonight than we have all year long… I think that really helped change the tempo of the game."
CSUB (11-6, 3-1 WAC) couldn't hang with that fast tempo, out-shooting NM State by 21 shots but making just two more field goals than the Aggies did — resulting in a lowly 34 percent from the field on the night — while giving up 31 free throw attempts.
With the Roadrunners entering this game at the top of the WAC, securing a victory was paramount for Jans and his team to stay around the top of the conference standings after losing their opener against Cal Baptist last week.
"It's just a relief. In order to be in the conference championship race, especially this year, you've got to take care of your home court. Every coach in the WAC's going to use that cliche but it's true," Jans said. "We still have a long way to go — we're three games in to 18 WAC games and from the looks of it, every one of them is going to be really hard… I'm going to be glad we're 2-1 heading in to this tough road trip we have ahead of us."
The Aggies will be away from home for their next three outings — the first of which coming against a very good Seattle team.
About the Writer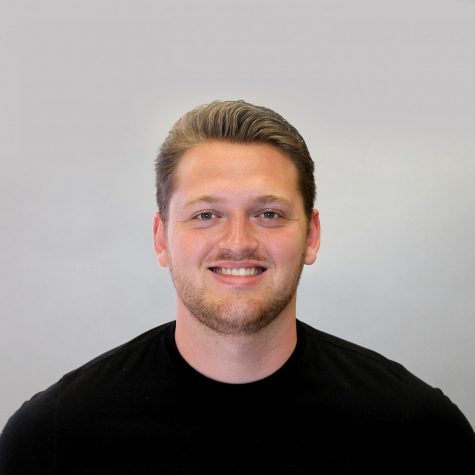 James Martin, Sports Editor
A Las Cruces native, James Martin enters his fourth year at The Round Up and second as Sports editor. The senior loves Minecraft and good vibes and is...