Salas, NM State take care of Seattle in their return to the Pan-Am
Hang on for a minute...we're trying to find some more stories you might like.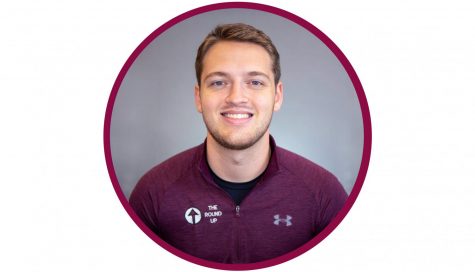 More stories from James Martin
After falling behind early to a struggling Seattle team, the New Mexico State women's basketball team was able to rally, defeating the Redhawks 75-55 for their third WAC win in four conference outings.
In the game's opening minutes, it looked like it would be another episode of the Brooke Salas show, with the reigning WAC Player of the Year outscoring SU 10-9 before the first timeout.
Salas would still have an excellent game, scoring 21 (on just 11 shot attempts) and pulling down 11 boards — numbers that will surely help her standing as the second leading scorer in the conference and third leading rebounder — but once she was subbed off in the first quarter, NM State fell victim to Seattle's hot hand.
The Redhawks shot over 60 percent while nailing four three-pointers to give them 23 points in the opening period — an unlikely start for a team that's yet to win a game all season.
"In the first quarter alone, we lost them for those four threes, so we just have to know personnel," head coach Brooke Atkinson said. "You can't give up 23 points in the first quarter. We're a much better defensive team then that and I think we showed that throughout the night."
And show that they did.
Seattle (0-17, 0-4 WAC) was held to 11 points or less in each of the other three quarters, with the team failing to score a field goal in the first seven minutes of both the second and third period.
The blowout outcome was almost inevitable with the rebounding discrepancy between the two, with NM State (11-6, 3-1 WAC) out-rebounding the Redhawks by a staggering 25-6 margin at half while finishing with more than double what Seattle ended up with, allowing for 20 second chance points.
Domonique Mills and Adenike Aderinto came up big relieving Salas of her scoring duties whenever she wasn't being fed the ball, dropping 15 and 11 respectively.
"Domonique just really plays well without the basketball. She's a great cutter, leaper — she just has a really good knack of knowing when to flash and getting us second chance opportunities," Atkinson said. "And Nike — I think she's just starting to adjust and get more comfortable in our system. Anytime you come from the junior college level, there's always going to be that jump… but it's good to see other people kind of relieve that [scoring] pressure."
Gia Pack was also exceptional in more of a point-guard role, creating numerous scoring opportunities while tacking on eight points and 11 rebounds of her own.
NM State has a quick turnaround with Utah Valley coming to town this Saturday, but taking care of business at home to preserve a place near the top of the WAC standings has to have the team confident as the conference schedule rages on.

Hang on for a minute...we're trying to find some more stories you might like.
About the Writer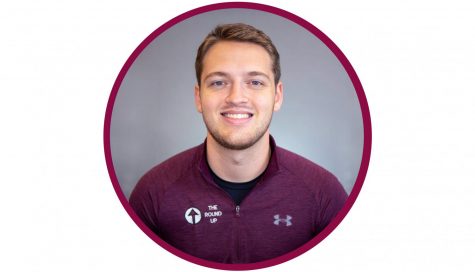 James Martin, Sports Editor
A Las Cruces native, James Martin enters his third year at The Round Up and first as assistant editor. The junior loves Minecraft and good vibes...