Campus expansion brings demolition and renovation to NMSU
Hang on for a minute...we're trying to find some more stories you might like.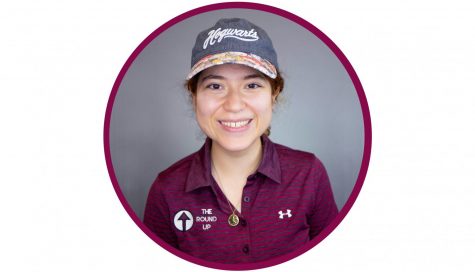 More stories from Lauren Roman
Continued construction at New Mexico State University brings new buildings and the expansion of the university's campus. However, students should avoid certain areas and expect unplanned detours as they travel to classes.
Heather Watenpaugh, head architect for NMSU, talked about prospective university projects and what students can look forward to.
Renovations in the Pan American Center, additions to Arrowhead Park, expansions in the Agricultural, Consumer, and Environmental Sciences area and a Chile museum are just a few ideas listed in the NMSU Master Plan.
Certain buildings are also set to be demolished to "provide room for new buildings," Watenpaugh said.
"Regents Row is set to be demolished because it is expensive to maintain," Watenpaugh said. "It was outdated and exceeded its useful life."
This project is set to commence in "two to four years."
Another unique addition to NMSU will be the construction of Heritage Farm. This project will be located along University Avenue and College Drive.
"This will showcase what happens in agriculture and what they produce," Watenpaugh said. "You've also got the research component and bringing in the community."
According to the NMSU Master Plan, the Heritage Farm will also "contribute to the local economy" and provide "an array of New Mexican crops." Some of these will include pecans, cotton, alfalfa, and grapes.
Watenpaugh also looks forward to construction in the athletics department. One project is the demolition of walls in the Pan American Center to provide open space and visibility.
"Because we use it for so many events, it's good to see what's going on," Watenpaugh said.
Kirsten Rodgers, a freshman majoring in Marketing, discussed her thoughts on construction around the art building and her experience travelling through traffic under these circumstances.
"I understand them doing it," Rodgers said. "And, I'm not mad at the workers. But it is definitely inconvenient and scary. They say to use the crosswalk down the way, but there have been times I don't have time to. So, I have to cross and its scary, because I don't trust the drivers. Not having any protection is scary."
Rodgers also communicated her thoughts on future projects.
"I think they all sound great," Rodgers said. "As long as it's pretty quick and convenient. The benefit should be greater than the risk. And, also, I hope they don't get rid of any buildings that are already there."
Construction for the art building and Juniper Hall is expected to finish Fall 2019.
Hang on for a minute...we're trying to find some more stories you might like.
About the Writer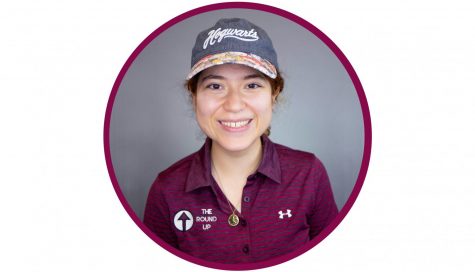 Lauren Roman, Staff Writer


Lauren Roman is a junior double majoring in Animation and Marketing at New Mexico State University. She has been a staff writer for the Round...