Tentative Cybersecurity degree awaits State approval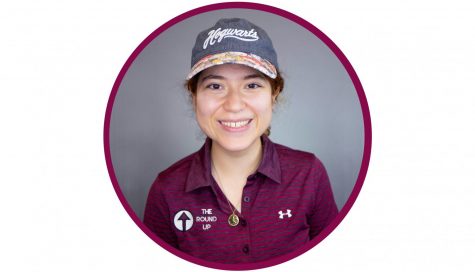 More stories from Lauren Roman
New Mexico State University Board of Regents approved a new degree in Cybersecurity in December. With State approval, the program will launch in the Spring of 2020.
The program's unanimous approval from the regents will provide students the opportunity to apply their knowledge to a field that is growing high in demand. Students should expect to learn cyber defense while also acquiring internships that will provide them added experience.
Satyajayant Misra, an associate professor from the Computer Science department, described the importance of the degree in an age of constant digital threats.
"The goal of the degree is to fulfill the requirement for cybersecurity professionals that we have nationwide," Misra said. "But, especially in our state, because we have the Air Forces Research Lab, Los Alamos, and Sandia, which are well known National Labs in the state. They have a lot of requirements for a cybersecurity professional, and the projections are astonishing."
Misra went on to discuss the characteristics of the field.
"When the students come, they are directed from day one into the cybersecurity program, because a lot of it is art. It requires you to work on things and get to a point where you can visualize the different attacks that can happen and how you can solve them," Misra said. "It takes time."
Though students can make a last-minute degree change to cybersecurity, Misra noted they will "need to learn on the job."
"What we're trying to do is reduce that learning time on the job, so they can hit the ground running faster," Misra said. "Nobody can prepare you to hit the ground running immediately, because cybersecurity is such a vast field, but at least you can cut the leap time."
Misra also noted that the currently exclusive program will elevate NMSU's Science, Technology, Engineering and Math department.
"There aren't any cybersecurity bachelor programs in the state, so in that sense, we're trying to fill up a gap that exists," Misra said.
Misra added that the program aims to increase public interest—specifically female interest—in STEM fields.
"We are hoping to see more women interested in cybersecurity. In engineering and science, we have much more equal representation of men and women, but in computer science, there isn't much. So, we're hoping to be one of the universities that sets that regard straight in having more women be involved in the degree program.
"Overall, we need to dispel the myth that science, engineering, and math is hard. Yes, it's tough, but, once you keep at it, it's not that hard," Misra said.
Students also shared their thoughts on the subject. Marielena De La Rosa, a freshman majoring in Hotel Restaurant and Tourism Management, shared her opinion on NMSU's new cybersecurity degree.
"Since NMSU is cheaper, it's going to open more windows for our community and Latino culture," De La Rosa said. "I know a lot of families, for Latinos, they don't want to let their girls leave home. So, if they're already here, and it's close by, it's just going to open so many more doors and bring a diverse culture."
About the Writer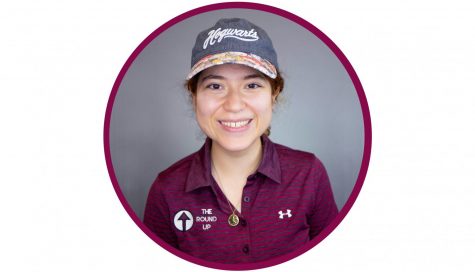 Lauren Roman, Staff Writer


Lauren Roman is a junior double majoring in Animation and Marketing at New Mexico State University. She has been a staff writer for the Round...