Chamisa's changing landscape raises questions on building exterior and water usage
Hang on for a minute...we're trying to find some more stories you might like.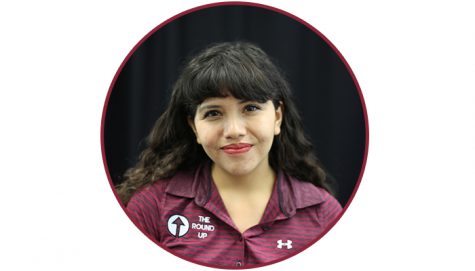 More stories from Marianne Salas
Chamisa Village, one of several apartment complexes located on New Mexico State University's main campus, has recently begun to undergo a change in scenery.
Beginning in 1999 with Atkinson Recital Hall, NMSU Facilities and Services has set out to prevent water intrusion and detriment to the foundations of on-campus buildings.
Bud Jones, Manager of Landscape, Grounds, and Mechanics, stated that at Atkinson Recital Hall, water had been intruding into one of the sides of the building.
"We dug all the turf up and placed a water-impermeable barrier there, then xeriscaped around that side of the building," Jones said.
Xeriscaping is a type of landscaping where indigenous and native plants are introduced as a result of being adaptable to desert environment. They typically require minimum water.
Irrigation systems are placed usually to get the plants established. Jones noted that after a season or two and upon observations that the plants are faring well, water usage is cut back.
The landscaping currently being done at Chamisa has been an on-and-off again project with certain buildings and will likely continue in the future. Jones recalled the landscaping done at the Activities Center in 2017.
"We did the same thing at the Activities Center. We were having issues when the sprinklers would come on and leave excess water. Winds at night would splash the excess water against the building, leaving water stains and doing slight detriment to the foundation," Jones said.
Xeriscaping allows for the preservation of buildings and lessens the amount of money spent on mowing and fertilizing turf, including the chemical and fuel costs.
NMSU Facilities and Services broke ground on Chamisa in January 2019. Jones said that it is easier for the Grounds department to complete landscaping projects when plants are dormant and do not require tending.
Construction is taking place Monday through Friday during regular business hours and is expected to be completed later in the spring semester. Although the primary purpose of this project is to preserve the building exterior, added benefits include a reduction in water usage and the labor hours necessary for landscape maintenance.
Glen Haubold, the Associate Vice President for NMSU Facilities and Services, said that this project is just one more piece in the process of transitioning NMSU into a more water-friendly campus.
"One of the things that makes us special is that we're an oasis in the desert. We try to balance this with being responsible and this project is just one more improvement," Haubold said.
Haubold recalled The Energy Policy Act of 1992 and the mandates it set forth to improve energy efficiency. In regards to water usage, the Energy Policy Act requires mandated low-flush toilets as replacements to older models.
"More than half of our buildings were built pre-1992. Every time we do a renovation, we use less water. We use less water now than we have in many, many years," Haubold said.
Juniper Hall, set to be complete by the fall of 2019, will increase water consumption to levels before Monagle Hall was torn down. Water consumption will essentially balance out as a result.

Hang on for a minute...we're trying to find some more stories you might like.
About the Writer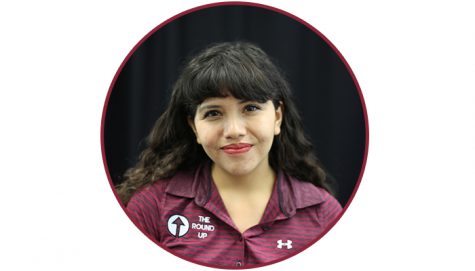 Marianne Salas, Staff Writer
Marianne Salas is in her third year at New Mexico State University, and is majoring in English and Pre-law. She plans to attend Arizona State University...