Hot shooting from three helps Aggies blow out Chicago State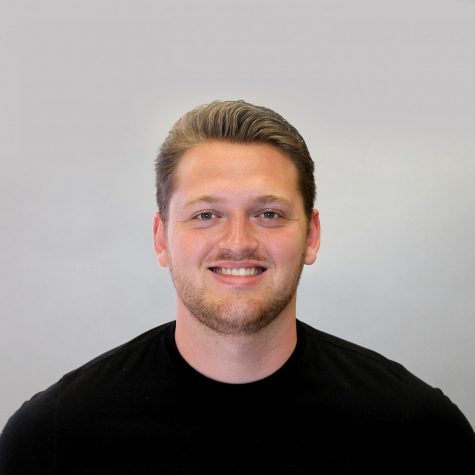 More stories from James Martin
New Mexico State (18-4, 7-1 WAC) finished off the first half of the conference season in dominant fashion, taking care of business at home against a lowly Chicago State for an easy 83-39 win before embarking on a demanding mini-road trip next weekend against the WAC's other top teams in Cal State Bakersfield and Grand Canyon.
It was apparent early that Saturday afternoon's matchup was blowout bound, with Chicago State enduring a seven minute scoring drought and taking 14 minutes to crack the double-digit scoring mark while NM State drilled 10 first half three-pointers (out of a possible 15 made field goals).
The Aggies would continue their barrage from behind the arc in the second half, finishing with a season-high tying 15 threes, with Terrell Brown and Clayton Henry hitting four each.
"It's hard — the way they defended us, it's like they were baiting us in to taking them. They played some soft man and then they ran a little two-three matchup, and you find yourself open but not necessarily in rhythm sometimes," head coach Chris Jans said, chuckling at the number of threes his team took. "Can they make them? Sure. Were they open? Yeah, but can we get a better one? Absolutely… At the same time, I understand. They're pretty good players and they're pretty good shooters.
"I'm not telling you you can't make that shot, I'm just saying don't fall in to the trap of them baiting us in to shooting some bad ones. You've got to shoot your open shots and take what the defense gives you."
It can be difficult for the favorite to get up for games like this where the gap between the two teams is as big as it is, but NM State dominated every facet like they should have, and, according to Jans, improved internally despite the lack of competition.
"It's certainly not easy to stay focused, to keep playing hard when the score get to be that big of a difference between us and them… At halftime, we talked about that. We were like 'listen, we're going to win the game. The score's obviously a question but the outcome's not going to be,' and we talked about our opponent being lethargic," Jans said. "We talked about playing against the game, and just used this as an opportunity to get better and not get caught up in the score. Other than a stretch there for about two minutes in the second half, I though we did that."
The win improves the Aggies' conference record to 7-1, ensuring a place at the top heading in to a road swing that features the two other one-loss WAC teams — each of their losses coming to NM State in the Pan Am — that have a legitimate shot at the conference title.
"We're already talking about it — the environments we're going to walk in to and the challenges and opportunities that are in front of us right now," Jans said. "All three of us, obviously, are at the top of the standings and these are going to be huge games — a lot of repercussions for conference championships, etc. We're not going to win or lose one this week, but we're either going to take a step in the right direction or fall back."
Leave a Comment
About the Writer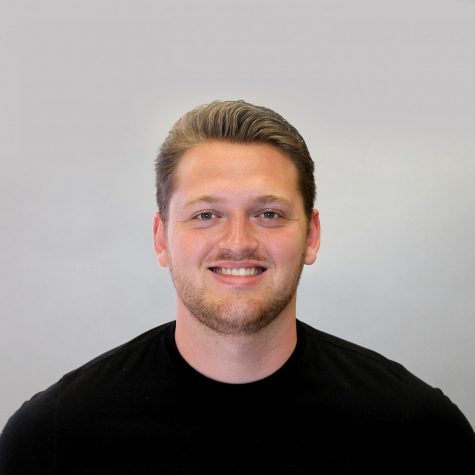 James Martin, Sports Editor
A Las Cruces native, James Martin enters his fourth year at The Round Up and second as Sports editor. The senior loves Minecraft and good vibes and is...