Aggies kick off softball season hosting NM State Invitational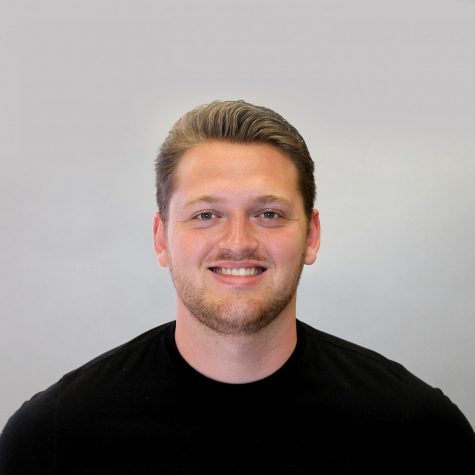 More stories from James Martin
Softball season is upon us, and to nobody's surprise, New Mexico State enters the year as preseason conference favorites following an extremely successful 2018, where the Aggies brought home their fourth straight WAC regular season title and a second-consecutive conference tournament championship.
Head coach Kathy Rodolph and the program are use to high expectations — it's kind of tough to be that good for that long and fly under the radar — but despite the bevy of returning talent to NM State's roster, Rodolph knows that repeating isn't a given, especially with the increasing quality of the conference, spearheaded by a Grand Canyon team, who lost to the Aggies in the WAC Tournament title game and were just three points behind in the preseason coaches poll.
"I think the best thing about the WAC is that the play across the board is improving, and so with that, we're absolutely going to have to step up and play every game to be able to come out on top in the end," Rodolph said. "I'm honored that they voted us but it's a brand new year. We've got a lot of work to be able to make that come true… I think our preseason and playing the quality opponents that we do should absolutely prepare us for conference when we get there."
NM State set the tone to last season by taking out a No. 17 ranked Kentucky side in back-to-back games on opening day and will look to make another non-conference splash against a solid field of opponents, with 10 teams from the 2018 NCAA tournament on the schedule and two coming off of appearances in the Women's College World Series (in Arizona State and Oregon).
With the type of consistent and prolific production at the plate that the Aggies churned out last year, NM State will be able to compete with anyone, and 2019 should be a lot of the same.
"It always will," Rodolph said when asked about if she expects the team to retain their high-powered identity. "We feel like we have a ton of offensive weapons. Everybody always asks about Kelsey [Horton] and finishing number two in the nation for home runs, and her ability to have a quality senior year really is dictated by the kids around her.
"If I was was going to play New Mexico State, I might be deciding whether I was going to pitch to Kelsey Horton or not, but I believe that we have a strong supporting cast around her so if they choose not to pitch to her, we're going to do some damage."
Horton, a two-time reigning WAC Player of the Year and preseason favorite for the award, draws a lot of attention… for obvious reasons. Teams will have to decide whether they want to pitch to a player who hit 25 home runs, drove in 1.21 runs per game and had an eye-popping .911 slugging percentage last season — a campaign that cemented herself as one of the country's best at bats —and if they opt not to, that supporting cast is no joke.
NM State ranked in the top-25 nationally in slugging percentage (.506), home runs per game (1.09), batting average (.311) and on base percentage (.391) — numbers good enough for Rodolph to nickname this year's squad "the Wrecking Crew," an aptly named monicker to say the least.
The losses of 2018 seniors Amy Bergeson, Fahren Glackin and Rachel Rodriguez will surely hurt, but a majority of last year's team comes back, with right-handed pitcher Kayla Green (who also WAC Preseason Pitcher of the Year), catcher Nikki Butler and outfielder Victoria Castro joining Horton as preseason All-Conference First-Teamers and subsequent leaders.
"I have required an awful lot of them as leaders this year and they have definitely stepped up and accepted the challenge of leading us," Rodolph said, praising her senior class made up of Horton, Green, Castro and utility player Kennedy Johnson. "This senior group was freshmen when we were picked to win conference, won conference, went to Seattle and ended up losing in the championship game to Bakersfield and didn't advance to regionals… I think because of their experiences as freshmen of not being able to go on to postseason, they've been very hungry since then."
Everything comes together for the Aggies this weekend as they play hosts to Creighton, UNM and UTEP at the NM State Invitational, and according to Rodolph, the squad has been chomping at the bit to kick things off since they first reported for two-a-days in early January.
"It's kind of a fun weekend — you're opening up with UTEP and UNM in the tournament so you're going to hit rivalries right off the bat," Rodolph. "Most importantly on opening weekend, you want to see how the pieces come together… It's really hard to see where you are until you get to put somebody in the opposing dugout and the whole team gets to go after them.
"They're so excited to put somebody in that dugout and get started that they're sick of practicing and they want to see where we are."
The program is in as good of a place as it's ever been, and with the recent success, a collection of talented newcomers and veterans and an air of stability with Rodolph signing a contract extension in the summer, there's a lot to be excited about for NM State softball going forward as well.
Leave a Comment
About the Contributor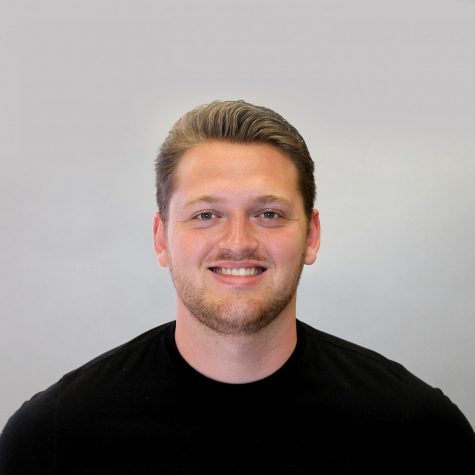 James Martin, Sports Editor
A Las Cruces native, James Martin enters his fourth year at The Round Up and second as Sports editor. The senior loves Minecraft and good vibes and is...