NMSU club pushes for a 'green' campus
Hang on for a minute...we're trying to find some more stories you might like.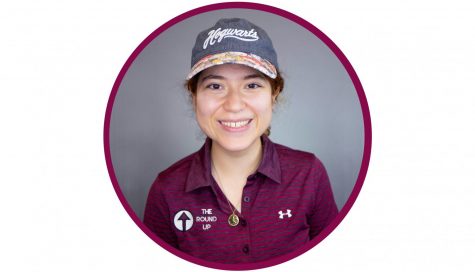 More stories from Lauren Roman
New Mexico State University's Environmental Science Student Organization works to keep our environment clean and raises awareness toward environmental care.
ESSO President, Tristan Ramirez, and Vice President, Autumn Johns—both environmental science majors—are responsible for the care and direction of the organization.
"ESSO promotes an environmental mindset to the students," Ramirez said. "We've done ditch clean ups and are, hopefully, about to do a tree planting. We do it with the Fish and Wildlife service."
The club also offers students who are interested in the environment the ability to join, regardless of their major.
"We encourage everyone to come. One thing I always say when I go to classrooms and speak about our club is that you don't have to be an environmental science major. You just have to care about the environment, and I think that's really important for people to understand," Johns said.
Ramirez went on to describe one goal that ESSO has for the NMSU community.
"One big [project] is working with the non-profit Environment New Mexico. They're working to get 100 percent renewable energy by 2050 here on campus," Ramirez said. She added that this goal is under contract.
"Along with that, Tristan and I are in [Environmental Science] 451. It's a project-based course and one the project I'm partaking in is the Solar Initiative project," Johns said. "My group is working to gather the information needed to turn NMSU into a 100 percent solar campus and renewable energy."
Last Thursday, ESSO joined ENM in tabling outside Milton Hall to spread awareness of the initiative and collect signatures in support of the project.
"The reason why we're trying to start at the university level is because it has a lot of influence," Ramirez said. "If you see NMSU solar, then it encourages the community to do the same."
Environment New Mexico is currently working on a bill, according to Ramirez.
"First, they need to get through all the committees on campus, such as the Student Senate and all the different hierarchy that they have," Ramirez said. "Once they get the confirmation, then they'll want to start working on a budget plan."
NMSU student, Erin Mcneil, a freshman with an undeclared degree, offered her opinion on environmental protection.
"To me, environmental protection is making sure that the environment around us is kept as what it would originally be," Mcneil said. "So, not pampering with it, leaving it alone as much as we can, and trying to make sure that we won't impact or change it in a negative way."
Mcneil also explained why she thinks keeping the environment clean is important.
"It's our home," Mcneil said. "It's where it's originally meant to be and making sure we respect our home is important."

Hang on for a minute...we're trying to find some more stories you might like.
About the Writer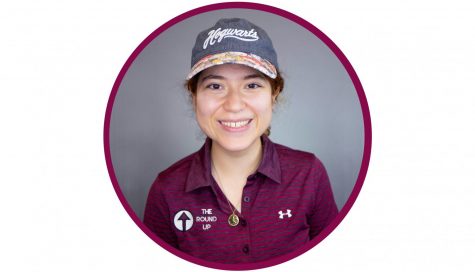 Lauren Roman, Staff Writer


Lauren Roman is a junior double majoring in Animation and Marketing at New Mexico State University. She has been a staff writer for the Round...