NMSU HRTM class gets hands-on experience working with Salud! de Mesilla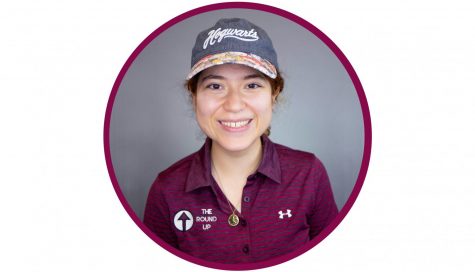 More stories from Lauren Roman
Last semester, the school of Hotel, Restaurant and Tourism Management provided its HRTM 434 students the unique opportunity to conduct case studies on Salud! de Mesilla as a part of their final grade.
The students observed ways in which Salud! de Mesilla could further expand their business. After a thorough investigation, they were expected to present their findings to the restaurant business owners Russell Hernandez and Christopher Schalijo, their fellow colleagues and instructor.
Now, the next group of seniors are to complete the same project.
"Instead of just doing another project from a book that might be five years old, we're using the information or questions that could be answered by a business," associate professor Betsy Stringam said. "A business owner gives the students a real problem and they have to work as a team to solve it. So, it gives them a taste of what it'll be like to be a manager in the real world."
Stringam went on to describe the partnership between community businesses and the HRTM program.
"I took over this class this year and the person who taught (the class) before just retired, so, about fifteen or so years ago, they had always used a real project, and then had not for a while, so I took it over and we used Salud," Stringam said. "I asked the business owner if he was up for doing it again, and he said, 'I would love to do it again' so we're going to stay with Salud, but we will expand to other businesses."
Because of the close partnership HRTM will have with the currently-under-construction Marriott Courtyard hotel by the Convention Center, Stringam will move to create new projects with them.
"The theory is, these seniors are taking everything they've learned in all of their courses and internships and putting it together," Stringam said.
One student who is participating in the class, Paloma Villalobos, is currently responsible for the preparation of food at Salud! de Mesilla.
"I think it kind of gives me an advantage working there because I can see the behind-the scenes things that are going on," Villalobos said. And I can see the interaction between how these things are happening and where there might be problems in the back-of-house versus the front-of-house."
Although Villalobos noted her experience has given her an edge, she also realizes the value of teamwork and collaboration.
"They might have better ideas than I do. They might be able to see something I don't see because I'm too close to it."
Villalobos also shared one problem she has spotted so far within the Salud! de Mesilla system that could be fixed.
"They took away our shift meals and that kind of sucks," Villalobos said. "Because that was part of wanting to work there, knowing that I was going to get a meal every day. But, because of food costs, they had to take that away from us. So, if there's a way that they could feed their employees, that would be good."
The seniors are expected to complete their project by the end of the semester.
About the Writer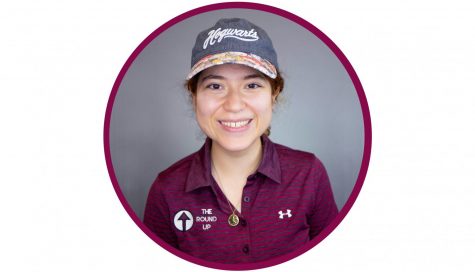 Lauren Roman, Staff Writer


Lauren Roman is a junior double majoring in Animation and Marketing at New Mexico State University. She has been a staff writer for the Round...