Seeing red in Sun City: Trump's first rally ahead of 2020 election puts national spotlight on borderland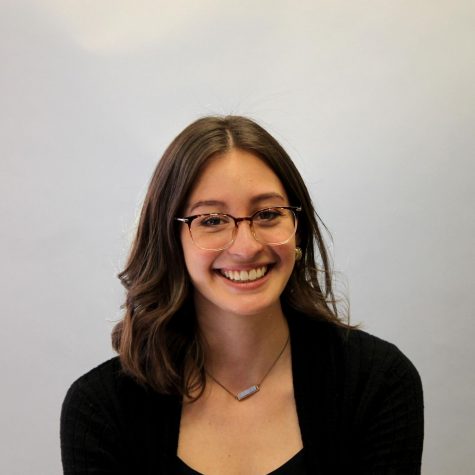 More stories from Alanna Herrera
EL PASO, Texas— The brisk wind Monday afternoon didn't stop the sea of El Pasoans sporting Make America Great Again hats and waving 'Build the Wall' signage from overflowing onto the roadways and waiting hours to enter President Donald Trump's rally.
Outside the El Paso County Coliseum a mass of red could be seen wrapping around the corner of East Paisano Drive and Shelter Place. Vendors were piled table-to-table selling 'Trump for 2020' merchandise. A lone protestor circled in front of the line on a bicycle near the first entryway wearing a handmade shirt that read on the back, "[email protected]#! UR Wall, from El Paso."
The line from outside snaked into an unmistakable scene. Masses of every race and every age and every ability packed among the sidelined bleachers and on the floor in front of the center stage podium. Red banners displaying the apparent new slogan, "Finish the Wall," cascaded down from the ceiling beams and framed a centered American Flag.
"I'm just here to listen to the president," VIP attendee, Wesley Lawrence of El Paso said. "I think that he's had a phenomenal agenda that reminds me of Ronald Reagan—but I didn't like what he had to say about El Paso, so I'm hoping today that he talks about the facts."
At his State of the Union Address on Feb. 5, President Trump claimed El Paso to be one of the most dangerous cities in the nation, a statement quickly corrected by El Paso mayor and crime statisticians.
"El Paso is one of the safest cities and I can tell you it's because of our great law enforcement, the great agents of the [US Customs and Border Patrol] and the FBI, they keep us safe," Lawrence said. "We also have to remember that we have the greatest thing in the world, the United States Army, is here in El Paso. Not to mention, El Paso is a melting pot. It's what immigration is inspired to be."
Inside the coliseum, Senator John Cornyn, Donald Trump Jr. and Senator Ted Cruz all passed through the stage, rallying many others like Lawrence who came to see the president.
Touchdown, Air Force One
"God Bless America" by Lee Greenwood bellowed through the speakers to announce Trump's grand entrance. "USA!" echoed synchronously from the crowd waving flags, signs and hats.
The president spoke about finishing the border wall, administration accomplishments, his enemies on the radical left, and the "200 people, 300 people" gathered at a Beto O'Rourke event across the street.
"You know where it did make a big difference? Right here in El Paso," Trump said about the border wall. "And I've been watching where they're trying to say 'Oh the wall didn't make that much – '. Well, you take a look at what they did with their past crimes and how they made them from very serious to much lesser – you take a look at what the real system is."
The president continued and explained that the slogan "Build the Wall" is now "Finish the Wall," and added its construction has begun in Texas.
"I don't know, you heard right? Today we started a big, beautiful wall, right on the Rio — right smack on the Rio Grande," Trump said.
The president continued to excite the crowd with policy accomplishments and successes he awarded to his administration.
"The people in Texas won't care much about this, but the United States is now the number one producer of oil and natural gas. I didn't think you'd care about–," Trump said, pausing every few seconds to hear the crowd roaring.
"I didn't think Texas would care about that, and listen to this– and Texas oil production is now at the highest level it's ever been, and only for the great oil professionals in the room, we're getting those pipelines approved so fast you'll be able to practically double up On oil production, oil and Gas, getting approved at record levels and record time, that means more money, more security and more independence for our country."
The president went on to address veterans, bills and income taxes that he favored, opposed or shot down, and, unsurprisingly, challenged his Democratic opponents.
"Democrats have to stop being so angry and they've got to start being partners to keep this in credit. Really, look it's just an incredible miracle. That's going on. We want to keep it going, keep it going and it will keep, it will keep going. There's so much to celebrate in our country, the economy, the military, so many things we've done scientifically," Trump said.
Trump, well known for disliking the media, addressed them too.
"We have suffered a totally dishonest media and we've won and it's driving them crazy, driving them crazy. It's driving them crazy but look at them. They still come," he said. Following this comment, a vigilante attendee was escorted from the event for slamming cameras and violently disrupting the press pool.
Seven others were dragged, apprehended and shown to the door while a crowd shouted and cheered for their removal.
Trump went on to comment on a march in opposition to the border wall, an event held by Beto O'Rourke, the close runner up to Senator Ted Cruz.
"Everything's gonna be fine when a young man who's got very little going for himself, except he's got a great first name. He is he challenged us. So we had, let's say thirty-five thousand people tonight and he has 200 people, 300 people, not too good," Trump said.
The El Paso Fire Department later corrected that the number of people allowed in the Coliseum was 6,500.
With a constant roar of cheer from supporters who seemed to be well satisfied with a good "fun" show, as Trump put it, the president closed with a strong, patriotic mission statement.
"This has never happened before, and we've come for safety for sovereignty and for the sacred rights given to us by the hand of Almighty God," Trump said.
We are one united movement, one United people and one United States of America, and together with the proud and incredible and great people of the state of Texas, we will make America wealthy again. We will make America strong again. We will make America safe again. And we will make America great again. Thank you, Texas. Thank you."
Like a herd, the crowd funneled out onto the streets, met by supporters and protesters alike.
View Comments (1)
About the Writer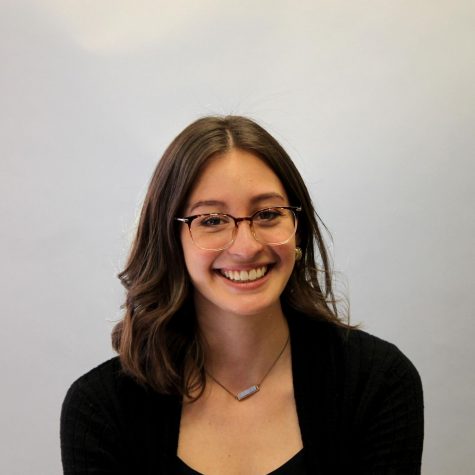 Alanna Herrera, Editor in Chief
Alanna Herrera is entering her fourth year at The Round Up, taking on her second year as Editor-in-Chief. She is a senior with a passion for storytelling...