Valentine's Day Provides Opportunity to Raise Awareness of Healthy versus Unhealthy Relationships
Hang on for a minute...we're trying to find some more stories you might like.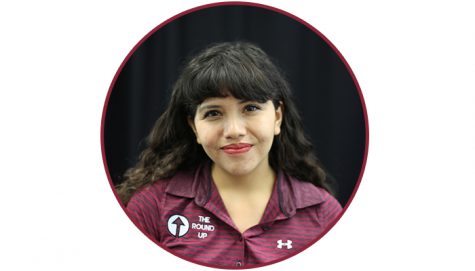 More stories from Marianne Salas
For the Wellness, Alcohol and and Violence Education Program, Valentine's Day provides an opportunity to raise awareness on healthy versus unhealthy relationships among New Mexico State University Students.
According to LoveIsRespect, a project of the National Domestic Violence Hotline, 43 percent of college women have reported experiencing violent or abusive dating behaviors. Fifty-seven percent of college students claim that they have difficulty in being able to identify abusive patterns of behavior and 58 percent report being unsure of how to help someone who is experiencing it.
Tiffany Tyson, a health education specialist with WAVE, said social and mainstream media often romanticize unhealthy relationships, leaving young people unequipped on how to recognize and deal with them.
"Mainstream media also has a habit of making relationships look easy and fairytale-esque, but real life relationships can be confusing and difficult. What isn't shown is the real-life, honest and raw conversations that have to happen to achieve a lasting relationship," Tyson said.
Tyson said healthy relationships emulate qualities such as respect, honesty, trust, equality, and open communication. Healthy relationships also involve time apart.
"A healthy relationship is where two people as individuals come together and strengthen each other as a unit but remain their own individual person," Tyson said.
Nicole Gonzales, a junior who has been with her boyfriend for four-and-a-half years, defines a healthy relationship as two people that trust each other wholeheartedly and openly communicate their feelings to one another.
"I think communication is the most important thing a relationship can have," Gonzales said.
WAVE is a risk reduction and prevention program intended to inform the NMSU community on how to identify, handle, and assist with issues of personal safety and well-being. WAVE's staff members and peer educators provide students with information and strategies relating to topics of personal safety, health and overall well-being.
WAVE will be hosting a two-day event that centers around relationships and sexual health on Wednesday, Feb. 13 and Thursday, Feb. 14 from 10 a.m. to 2 p.m. The first event is set to take place at Frenger Mall, with the second event being held in front of Corbett Center Student Union.
Warning signs of an unhealthy relationship include physical, emotional or verbal abuse, isolation, belittling, lack of trust or lack of respect. An unhealthy relationship is also one where an individual may feel unhappy constantly or as if they are walking on eggshells. Being afraid of one's partner is a definite sign of an unhealthy and abusive relationship.
For students who know someone that is in an unhealthy or abusive relationship, Tyson said that the individual should express concern but withhold judgement, and encourage their friend or loved one to seek help and devise a safety plan if necessary. If the individual witnesses an act of abuse or is in immediate danger, the police should be called. The victim may also reach out to resources themselves.
A local resource for victims of abusive relationships is La Casa, a domestic violence shelter located at 800 South Walnut St. in Las Cruces. They may be reached at (575)-526-2819. Students may visit the WAVE office anytime in Room 103 of the Activity Center to find out more about local resources and how to get in touch with them, or reach out via email at [email protected]

Hang on for a minute...we're trying to find some more stories you might like.
About the Writer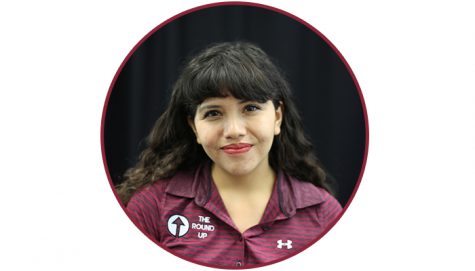 Marianne Salas, Staff Writer
Marianne Salas is in her third year at New Mexico State University, and is majoring in English and Pre-law. She plans to attend Arizona State University...