NM State holds off Utah Valley in first game of home stand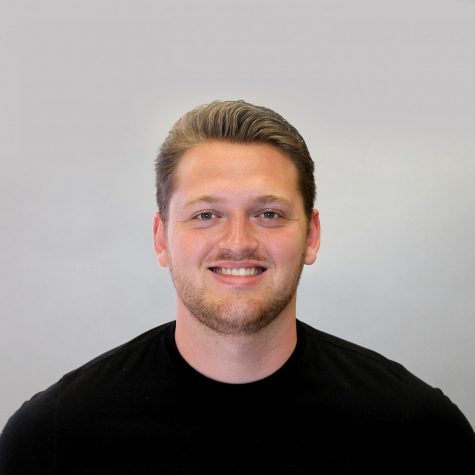 More stories from James Martin
After escaping last weekend's road-stint with two one-possession wins over conference title contenders in Grand Canyon and CSU Bakersfield, New Mexico State (21-4, 10-1 WAC) managed to keep things rolling in their return to the Pan-Am, defeating Utah Valley 84-77 for their tenth straight win.
The Aggies were unable to take complete control of the game, leading by just two points at the halftime break and never going up by more than 13 — pedestrian by their standards — but that wasn't to be unexpected with the quality Utah Valley has, especially on the offensive end.
"They're a good offensive team… We gave up a pretty big number but they shoot the ball at a high level. When you play them, you have to score the ball because usually on most nights, they're pretty offensively efficient," head coach Chris Jans said when asked about UVU's hot shooting at certain points in the game. "You really got to be on your P's and Q's when you're playing them because if you mess up at all, they'll take advantage of it."
NM State made a special point on defense to shut down Utah Valley's Jake Toolson, often doubling the Wolverine's leading scorer whenever he got the ball in a potentially threatening position. This opened up the three-point line for UVU (16-8, 5-4 WAC), who hit seven from beyond the arc in the first half from mostly wide open looks, but Jans' game plan proved effective down the stretch.
Toolson would only manage to score six points — a far cry from the 26 point outing he had against NM State in their January matchup — and UVU would cool off from range, hitting just four more threes in the second half (two of those in garbage time).
The Aggies matched Utah Valley's first half shooting with a three-point barrage of their own led by JoJo Zamora, who looked like he was on fire in NBA Jam.
Zamora scored 17 points on just seven shots, hitting all five of his three-point tries and keeping the NM State offense afloat while others found their rhythm.
"I've been trying to stay in JoJo's ear, just telling him to stick with the process and it's coming. I think he's already had a few breakout games this year, but today he just was, like shooting in the ocean today," senior forward Eli Chuha said. "I always tell him to keep his spirits up and don't let his confidence go down and tonight was just one of his nights — he was hitting everything."
Chuha made sure to do his part in the second half, scoring 17 of his game high 19 points in the latter period to help the Aggies pull away down the stretch.
"Our coaching staff feels that we're better when we get the ball inside to a post player — me, Ivan, [Trevelin Queen] can be down their in the post, because it puts a lot of attention on the basket," Chuha said. "Some people watch and then people cut, and I find cutters easy. That's what I'm looking for all the time, but when we get the ball in the post we're pretty good."
NM State strengthened their advantage at the top of the conference last weekend, beating second-place CSUB by one-point in overtime (thanks to a clutch Queen three-pointer at the buzzer) and third-place Grand Canyon by three in the always hostile GCU Arena, and tonight's win only continues to distance the Aggies from the WAC pack.
With five conference games left, the Aggies could clinch the regular season title as early as next weekend, and with NM State's remaining WAC opponents combining for a 17-33 in-conference record, that's growing all the more likely.
Still, NM State will have to take care of business, and their next opportunity to close in on a second conference title in as many years with Jans at the helm comes this Saturday when they host Seattle in the second game of a four-game home stand.
Leave a Comment
About the Writer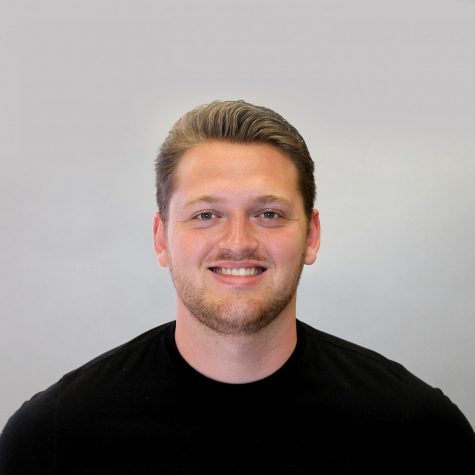 James Martin, Sports Editor
A Las Cruces native, James Martin enters his fourth year at The Round Up and second as Sports editor. The senior loves Minecraft and good vibes and is...