NM State Softball split doubleheader on day one of Troy Cox Classic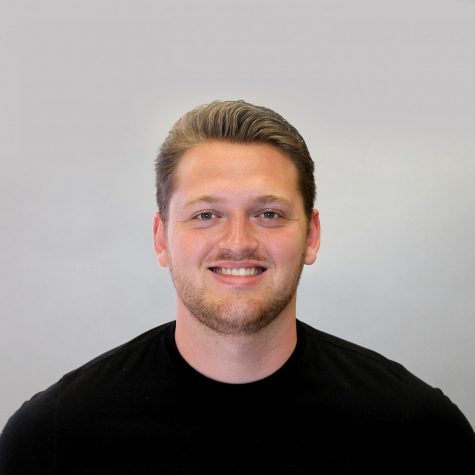 More stories from James Martin
Friday night was a mixed bag for the New Mexico State softball team, kicking off the Troy Cox Classic by thumping Texas State 7-4 before coming up short against Bradley 4-3 for their first loss of the season.
The Aggies couldn't have gotten off to a better start to the tournament, hitting three first-inning home runs (off the bats of Victoria Castro, Nikki Butler and Kayla Bowen) on their way to an early 5-0 lead over the Bobcats that would prove to be insurmountable.
Texas State would match NM State in hits (10), spearheaded by a three run second that made things tight, but Castro stole back momentum with her second homer of the game and fifth of the season in the bottom of the fourth, emphatically ensuring an Aggie victory in the early contest.
Game two of the day wouldn't be so easy, with the Aggies falling in to an early 2-0 hole against Bradley that held pat for a majority of the game thanks to some stellar work from the mound by the Braves' Emma Jackson.
NM State would come back to tie it in the fifth inning on a Castro double that brought Brandy Hernandez home for the Aggies' second run, but a Bradley two-run shot in the top of the sixth reclaimed the lead and put head coach Kathy Rodolph's team's backs against the wall.
The Aggies almost pulled a dramatic bottom-of-the-seventh comeback too, with a Kayla Bowen single bringing Kelsey Horton home to make the deficit just one run, but with the bases loaded on two outs, Jackson got her sixth strikeout of the night against Kennedi Sorensen, sealing the win for Bradley and dropping NM State to 5-1 on the year.
"I feel like in every game, it's a lesson in where we want to go. They came out and hopped on us early and put us kind of on our heels. It took us a while — we were pressing — and then all of a sudden in the end, when we believed we could get back in it, then our energy was right," Rodolph said. "It took us too long to make adjustments with how they were pitching us. They had a great game plan."
Heading in to the second game of the doubleheader, NM State hadn't scored less than seven runs in a game all year long, and despite the hitting numbers being nearly identical from game one to game two, the rare lack of power hitting — no home runs and just two doubles against Bradley — was too much to overcome in the end.
The Aggies won't have to dwell on their first loss long, with another double header scheduled to start at 1:30 P.M. tomorrow against Montana and San Jose State. However, Rodolph still believes that the unfavorable result will pay dividends for the team's mindset.
"What I hope we learned from it is that we're never going to sneak up on anybody, and everybody, when it comes time to play, is going to bring their A-game," Rodolph said. "If we want a different outcome, we got to continue to beat on our craft and be a little tougher… We'll have an opportunity to see if we can make those adjustments."
Leave a Comment
About the Writer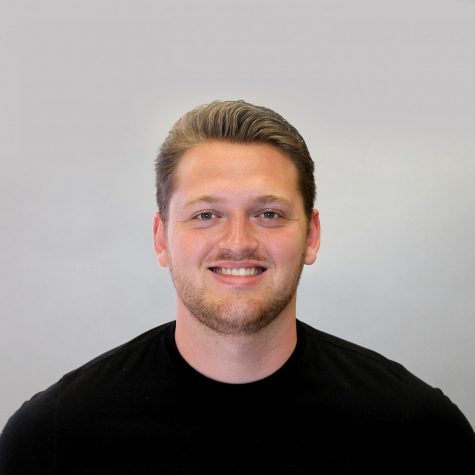 James Martin, Sports Editor
A Las Cruces native, James Martin enters his fourth year at The Round Up and second as Sports editor. The senior loves Minecraft and good vibes and is...