Aggies overcome slow start to take down Seattle for 11th straight victory
Hang on for a minute...we're trying to find some more stories you might like.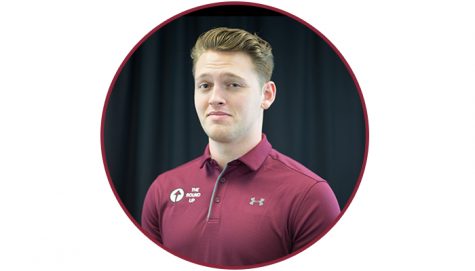 More stories from James Martin
It was a grind from the opening tip, but good teams find a way to win bad games, and New Mexico State showed that Saturday night, clawing back to beat Seattle 59-53 for their 11th straight win and head coach Chris Jans' 50th running the program.
The Aggies would score the opening free throw, but from then on, it was all Seattle for a significant chunk of the game. The Redhawks would jump out to a 21-8 lead, taking advantage of NM State's putrid shooting (just 2-for-14 to start the game) and sloppy play (six turnovers in the opening 10 minutes) early.
It wasn't until after the five minute mark in the first half that NM State would reach the double-digit mark in points, and even as they started knocking down shots in the second, Seattle would almost always answer with a momentum killing bucket on the other end.
NM State (22-4, 11-1 WAC) would find their flow though — largely through their defensive stops down the stretch — finishing the game on a 30-13 run, holding Seattle to 26 percent shooting from the field in the second half and salvaging a win in front of the nearly 12,000 Aggie fans in attendance for the Pack the Pan Am promotional event.
Winning ugly and finishing strong are often requirements for quality teams, but junior Shunn Buchanan still isn't pleased with the slow starts that NM State have come out with periodically through the year.
"I don't think it's good enough — we shouldn't have to finish like that all the time. It's good that we can but we shouldn't have to. We need to get on a team early and put doubt in their mind that they can't beat us," Buchanan said. "If we let people hang around, when they play us again or in the WAC Tournament, they'll have that confidence that they can beat us, and we shouldn't let them have it."
At 1-8 in conference entering tonight's game, Seattle didn't have much business hanging around for as long as they did, but any time a team's able to win after trailing for nearly 32 minutes while shooting 35 percent from the field, NM State will take it.
"As a coach, you always want to play well. We've talked about it in this room that in the last two weekends, I thought we'd made steps in the right direction where our team has gotten better on the floor execution wise — defensively, offensively, the whole nine — but I didn't feel that way tonight," Jans said. "But realistically, I've been doing this long enough, you're not going to play great every game… You find yourself in some dog fights, the ball just doesn't go in the whole, the rhythm isn't there for whatever reason and at the point, you've just got to figure out a way to win.
"Certainly there's going to be a lot of lessons learned from it. I wouldn't want to have this game in the last week of the season, if I had my choice — I'd want to feel better about ourselves going in to Vegas — but at this point, that's just how it works… You're going to have to win games like that."
The Aggies have a quick, and unusual turnaround, playing DII Texas A&M International this coming Tuesday before resuming WAC play this weekend against UTRGV, where a win will clinch the regular season conference title for NM State for a second consecutive season.

Hang on for a minute...we're trying to find some more stories you might like.
About the Writer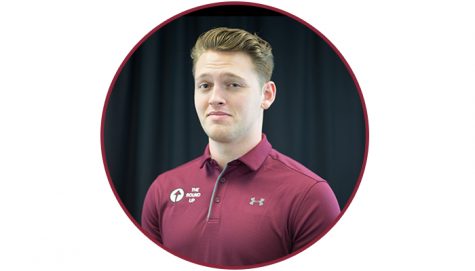 James Martin, Sports Editor
James Martin is a second-year sportswriter and a sophomore majoring in journalism. He was born and raised in Las Cruces, New Mexico and graduated from...