NMSU ICT hosts 2019 Technology Day
Hang on for a minute...we're trying to find some more stories you might like.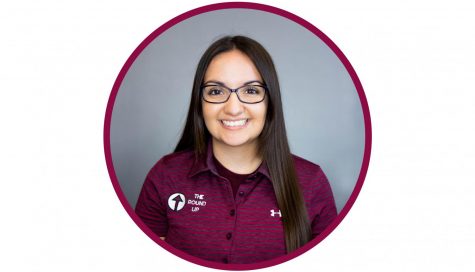 More stories from Aimee Ryan
Information and Communication Technologies hosted Technology Day 2019 at New Mexico State University last Thursday, Feb. 14. Multiple on-campus organizations were tabling in Corbett Center Student Union's Aggie Lounge and gave students the chance to learn all about different tech opportunities happening around campus.
NMSU eSports, Aggie Innovation Space and Math Snacks all made showings at the event.
Engineering student Arturo Dominguez explained that Aggie Innovation Space is a free program for any NMSU student and allows them to 3D print their own objects and more. Its facility can be found on the third floor of Engineering Complex III.
"What we are is a student run facility and we provide all free resources for students on campus. So basically, students can use 3D printers, learn how to program and use MATLAB software," Dominguez said. "We help students design their projects—so any type of project they have. It can be anything from 'I want to design this piece, or I just want a cool desktop or I want to learn how to maybe make something so I can show it off.'"
Dominguez added that a lot of students are unaware about this free service and suggested that biology and business majors can benefit by creating projects in the lab. Aggie Innovation's table featured a 3D printer so that students could see objects being made first-hand.
Another table at Tech Day included NMSU Esports Association. Their table included computer screens showing footage of past video game competitions that the association had competed in. Esports president David Schmidt explained the action behind the footage.
"We are showing a few of our videos from competitions that we had last semester. In this game, we played against University of Louisiana Lafayette," Schmidt said about the screen he was referring to. "We have another one that we played against Baylor which we traveled to Dallas to do and was a lot of fun."
Schmidt said that the association is one of the largest student-led organizations on campus and that members play in a variety of different games including Legends and Overwatch.
Math Snacks, a product of the NMSU Innovative Media Research and Extension program, was at the event to promote their website that hosts different online games and animations designed to help middle-schoolers with mathematical concepts.
Mucundanyi Gaspard described the concept of a game from Math Snacks called Agrinautica where players create their own math expressions. Gaspard said that when correct expressions are created, players earn a virtual tree— the more complex an expression is, the more beautiful a tree becomes.
"It teaches kids how to use operations and parentheses. Kids play this game by trying to write an expression between zero and nine. Every time they make the right expression, they get a tree and they can add it to their garden. If I want a wonderful tree, I need to make a complicated expression," Gaspard said.
Gaspard also mentioned that the programming is being funded through a grant and that Math Snacks is currently partnering with 10 different schools. Since the project is being federally funded, anyone can access games on Math Snacks. Agrinautica has not been released to the public yet.
Hang on for a minute...we're trying to find some more stories you might like.
About the Writer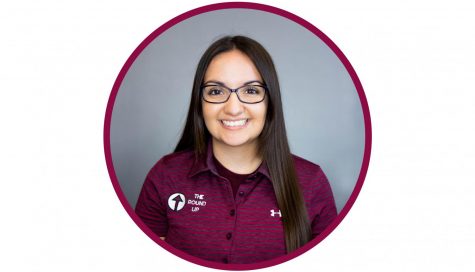 Aimee Ryan, Staff Writer
Aimee Ryan returns to The Round Up as a third-year staff writer. She is a Southern New Mexico native and a junior majoring in counseling and community...