Aggie Experience offers glimpse of student life at NMSU
Hang on for a minute...we're trying to find some more stories you might like.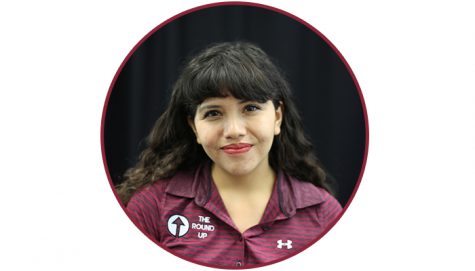 More stories from Marianne Salas
New Mexico State University hosted Aggie Experience Monday, Feb. 19, attracting nearly 1000 prospective university students and family members.
Through Aggie Experience, high school and other prospective students gain exposure to a university environment through various presentations, tours and meetings with faculty members. Monday was the final Aggie Experience for the 2018-2019 academic year.
Aggie Experience is intended to recruit students currently exploring their college options or who may have already committed to attending NMSU, but wish to learn more about what they will experience as an Aggie. Aggie Experience is separate from Freshman Student Orientation for incoming students and is not mandatory.
Ashley Jurado, the Student Program Coordinator for the College of Arts and Sciences, stated that NMSU's six colleges work alongside NMSU Admissions to recruit students.
"Admissions is amazing to work with. They handle marketing in order to get the word out for high school students to attend. We had almost 700 students and families today just for the College of Arts and Sciences alone," Jurado said.
Students checking in at the Pan American Center Monday morning were greeted with breakfast and a resource fair featuring a number of different on-campus organizations, resources and colleges.
After a brief welcome, students were taken on 45-minute college tours that departed from the Pan American Center. They were eventually brought to the Corbett Center Student Union and separated into their various colleges.
Maddy Ramera, a senior in high school looking to major in Business, stated that her participation in Aggie Experience has eased her worries about the transition from high school to college and which Business major she plans on pursuing.
"At the College of Business presentation, I felt right at home. They were very welcoming and the presentation was very informative," Ramera said.
Students and family members were allowed to build their own experience after meeting with faculty members in their respective colleges. Parties were then escorted to Corbett Center Student Union for lunch at Taos restaurant at noon.
Presentations resumed at 1:15 p.m. and 1:45 p.m. Students were able to attend presentations on topics such as Financial Aid, Pre-Health, Student Life and more.
The afternoon also featured tables designated for financial aid check-up and on-site admissions. Students who brought a copy of their high school transcript and a copy of their ACT or SAT scores in a sealed envelope qualified for on-site admissions, including having the standard $20 application fee waived.
Brendan Kuncel, a junior looking to go into Computer Science or Computer Engineering, has already begun looking into NMSU Housing and Financial Aid and said that Aggie Experience has been more than helpful in learning what he must do next year in order to apply to NMSU.
Prospective students looking to learn more about the application process or what they must do once they are admitted to NMSU can reach out to the Undergraduate Admissions office at [email protected]

Hang on for a minute...we're trying to find some more stories you might like.
About the Writer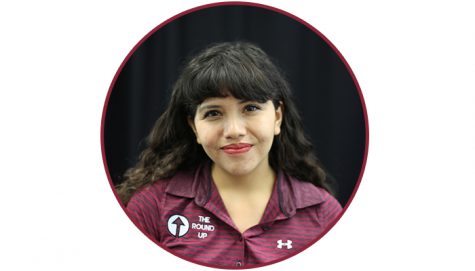 Marianne Salas, Staff Writer
Marianne Salas is in her third year at New Mexico State University, and is majoring in English and Pre-law. She plans to attend Arizona State University...