New Mexico State blows out DII Texas A&M International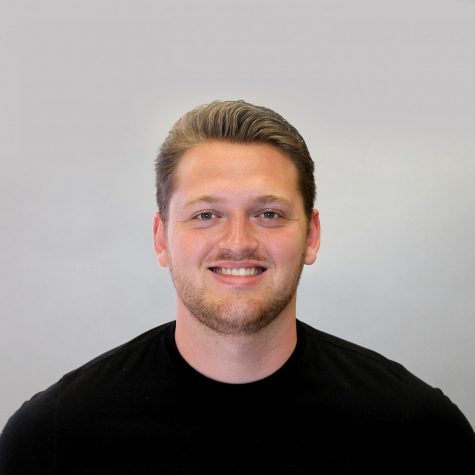 More stories from James Martin
As expected, New Mexico State took care of business against a struggling Division-II side in Texas A&M International Tuesday night, crushing the Dustdevils 80-42 for their 12th straight victory.
Anything less would have been a disappointment for the top dogs in the WAC, with TAIMU currently rearing the Heartland conference with a 5-19 overall record this season, but it's hard to expect more than the utter dominance in just about every statistical category imaginable that NM State delivered.
After giving up a 3-2 lead in the opening minutes, the Aggies held TAMIU scoreless for nearly eight minutes on their way to a 23-0 run that sealed the game's fate well before the final buzzer.
All 14 active players for NM State (23-4, 11-1 WAC) reached the double-digit minute mark, with 12 of them managing to find the scoresheet, attesting to the great depth that head coach Chris Jans has referenced all season.
"Internally I was hopeful that we would have a situation like this where we can play guys like Jabari Rice, Keyon Jones, and Berrick [JeanLouis] and Mohamed [Thiam] more minutes. One, to see where they're at, and two, to reward them," Jans said when asked about the importance of overwhelming wins like tonight's for ensuring every guy is in proper form. "Even the guys that aren't playing the heavier minutes are still working their tail off in practice — it's great. Once we got the lead, I was excited that we were going to able to play different combinations and play those guys double-figure minutes."
Winning in this fashion was especially important following Saturday night's performance against Seattle, where the Aggies scraped by for a 59-53 win despite struggling for a majority of the game.
"We needed to get that taste out of our mouth. Obviously, we won, and that was the ultimate goal, but it was clear that we didn't play our best. We still figured out a way to win, and I thought it was ideal for us to play again and feel better and have a little more positive momentum going forward," Jans said. "It's just what the doctor ordered. I like how they play, I like how they competed, I loved how they shared the ball — 23 assists on 32 baskets is phenomenal with only seven turnovers — and I think got that mojo back heading in to Saturday's game."
NM State can clinch at least a share of the conference title and top-seed in the WAC tournament with a win in Saturday's matchup against UTRGV, so that positive momentum will be key.
"It's fun to play for something like that. Our goals are to win championships anytime there's a championship given out… To be in this position now, it's going to be fun to talk to our guys about it leading up to the game and putting some pressure on ourselves, you know. Of closing it out, of winning at home and putting that number one seed behind us" Jans said. "It's going to be good, I think, for us how it's set up, to keep the pressure on our guys and put them in situations where there's a little bit more pressure."
Leave a Comment
About the Writer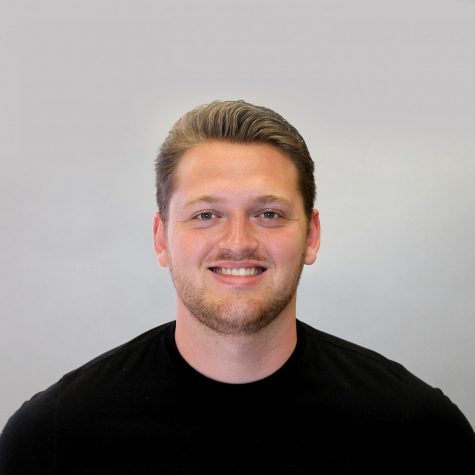 James Martin, Sports Editor
A Las Cruces native, James Martin enters his fourth year at The Round Up and second as Sports editor. The senior loves Minecraft and good vibes and is...