Black History Month underway at NMSU
Hang on for a minute...we're trying to find some more stories you might like.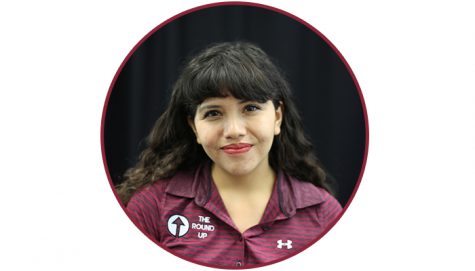 More stories from Marianne Salas
For New Mexico State University's Black Programs, Black History Month provides the opportunity to bridge the gap between students of African descent and non-black students while simultaneously shedding light on African-American history. So far, February has been well underway with many events happening in celebration and awareness of Black History Month.
Festus Addo-Yabo has retained the position of Director of NMSU's Black Programs for 14 years. In his time here, Yabo has been able to graduate over 620 students.
"We've done things, both academically and socially, for the institution in terms of bringing in speakers. For students, the Black Programs have been able to craft a home away from home. I am happy that as Director, I have seen so many good things come about from the Black Programs despite the challenges that exist," Yabo said.
The office of NMSU's Black Programs provides a number of services to prospective and current students. The office aids in the recruitment and retention of African-American students and other groups of students affiliated with the program.
The office is also home to a number of organizations, including the Black Student Association, the National Society of Black Engineers, the Brotherhood Circle and more. Each organization contributes to the planning and organizing of events for Black History Month.
Yabo said that for him, Black History Month is significant because America's history is deeply rooted in African-American history. Calling attention to discussions of slavery, the Reconstruction Era, civil rights and human rights, Yabo also emphasized the contributions made by African-Americans to American culture and various fields of study.
"To me, African-American history is the history of awareness, of making known aspects of dignity and understanding, and, above all, the meaning of what it means to be progressive," Yabo said.
Fallon Murphy, a third-year student and the President of the Black Student Association, believes that Black History Month allows her to celebrate and commemorate her own family and history, as well as those of others within the black community.
Black History Month was first proposed by Carter G. Woodson in the late 1920s, though celebrations were only meant to last a week. President Gerald R. Ford eventually recognized February as Black History Month in February 1976.
NMSU's Black Programs was set to host nine events throughout the month of February. Yabo highlighted the importance of the 2019 Black by Southwest Student Summit being held on Friday, Feb. 15 to Saturday, Feb. 16, as well as others in the Corbett Auditorium. This Friday Feb. 22, students are invited to a showing of the Malcolm X movie in the Black Programs Lounge at 6 p.m.
In his time as President of the Black Student Association, Meligha Garfield, now a graduate peer mentor for the Black Programs, began the tradition of the Black by Southwest Students Summit in 2016.
For more information regarding the Black by Southwest Student Summit or any of the other Black History Month events, please email [email protected] Yabo can also be contacted at [email protected]

Hang on for a minute...we're trying to find some more stories you might like.
About the Writer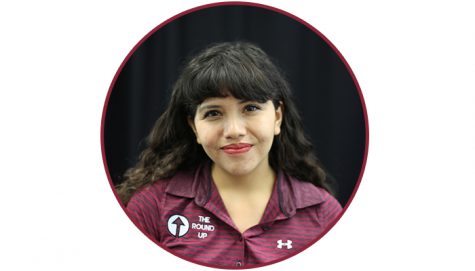 Marianne Salas, Staff Writer
Marianne Salas is in her third year at New Mexico State University, and is majoring in English and Pre-law. She plans to attend Arizona State University...