Delta Gamma to host Hoops for Troops philanthropy event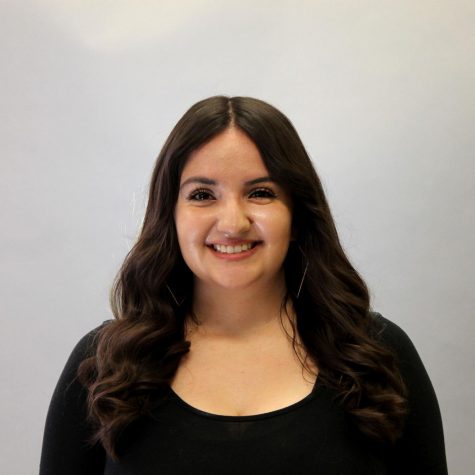 More stories from Aimee Ryan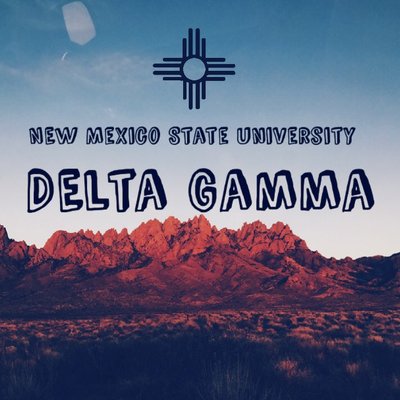 New Mexico State University's Delta Gamma chapter will be hosting their annual Hoops for Troops philanthropy event in the main gym of the James B. Delamater Activity Center on Friday with goals to raise money for military service members.
This year will mark the ninth year that the sorority has held an annual basketball tournament. This year is the second year where the tournament has been called "Hoops for Troops." In previous years, it was known as "Anchor Slam."
Hoops for Troops is a three-on-three tournament that is open to the public to join and is one of NMSU Delta Gamma's three philanthropy events. It will consist of a single-elimination bracket where rankings will be determined by pool play. Each game will be played on a half-court and last fifteen minutes each until there is one winning team.
NMSU Delta Gamma President Annie Stout explained that profits from the tournament will be used to benefit service members.
"Organizations who support service members can use the funding from Delta Gamma philanthropy events, like Hoops for Troops, to provide for blind or visually impaired service members in any way they offer! Our Executive Offices grants us the option to donate either to a national Joining Forces fund, where grants are paid out, or we can donate the proceeds to a local veteran organization of our choice," Stout said.
Joining Forces is a nationwide initiative launched by Former First Lady Michelle Obama and Jill Biden, Ph.D that calls all Americans to support veterans, service members and their families. Service for Sight is a philanthropy initiative of Delta Gamma. Profits from the tournament that go to Joining Forces will help service men and women with visual impairments.
According to Delta Gamma's Executive Offices, "An estimated 17- 20 percent of all injuries incurred in the Iraq and Afghanistan wars have been vision-related. More than 7,000 veterans become blind or visually impaired each year from non-combat causes."
NMSU Delta Gama Philanthropy Chair Emma Sierra explained how much the sorority is hoping to raise for service members and her previous experience with Hoops for Troops.
"This year we are hoping to raise $1,000 for Joining Forces. Last year was my first year in Delta Gamma, so the event was new to me. It was an amazing event with about 13 teams participating," Sierra said.
Besides the fundraising aspect, Sierra also said that the tournament welcomes veterans to interact with the sorority and the community.
"We have a couple girls within our chapter that have relatives serving our country, so it was a cool opportunity to support them and draw closer to our philanthropy," Sierra said about last year's tournament. "We do like to have some [veterans] come out and watch the event or even participate. It's a great way to talk with them and just devote some of our time to them."
Stout said that NMSU's Delta Gamma chapter hopes to see the community show their support of their philanthropy this Saturday.
"We are so passionate about our philanthropy Service for Sight: Joining Forces. As Delta Gammas, our mission is to give our time and energy towards raising funds to help all who are visually impaired—veterans and civilians alike. We hope to see the Las Cruces community come out to support the event this upcoming weekend," Stout said.
The event will take place in the main gym of the Activity Center Feb. 23 at 11 a.m.
Leave a Comment
About the Contributor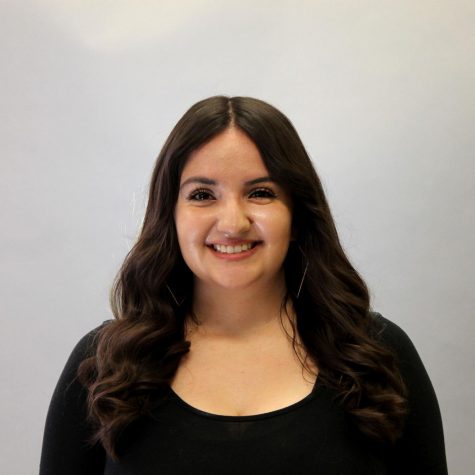 Aimee Ryan, Managing Editor
Aimee Ryan is a senior and Southern New Mexico native entering her fourth year at The Round Up and her first year as an editor. She worked as a staff writer...