George Lopez visits NMSU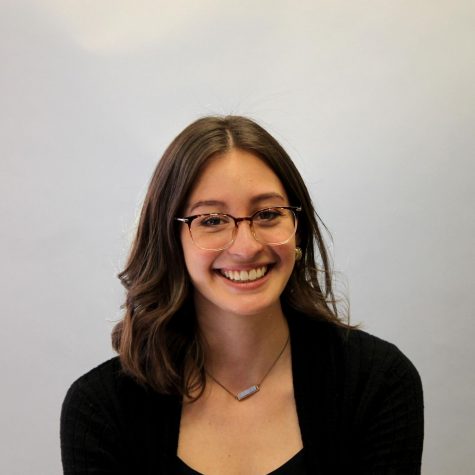 More stories from Alanna Herrera
Famed actor and comedian George Lopez visited New Mexico State University on Thursday, Feb. 21 to share advice with students and answer fan questions from around the Las Cruces community.
The advice Lopez gave to one business student, however, came as quite a surprise to the audience.
"Let's hear your best joke right now, let's go," Lopez said to the aspiring stand-up comedian. "The best advice would be to come up here and do it [perform] right now."
Alexander Gardea is studying business management at NMSU, but said he does stand-up comedy gigs in his hometown of Deming, NM.
With nerves running high, Gardea took the stage and served the audience his best jokes with Lopez front and center cheering him on.
"This is a lot of pressure going from a 10-person cafe in Deming, New Mexico to a stage in front of George Lopez," Gardea said before his punchline. "Those Spin scooters are scary. Any time I see someone, I can tell if they're new to using it. They'll get on 'em and go, and they're about as shaky as I am right now," Gardea said, acting as a person nervously riding a scooter.
Lopez applauded Gardea and gave him a hug before he exited the stage while the crowd roared in laughter and clapped.
Ross Marks, director for "Walking with Herb" and NMSU Creative Media Institute professor, joked that Gardea would be next year's special guest from the Las Cruces International Film Festival.
"The good thing news is, we know who we're gonna honor next year," Marks said.
After the event, Gardea said he was still reeling from his five-seconds of fame.
"I honestly feel really honored and happy, just beyond grateful for that opportunity," Gardea said. [Lopez] was very nice to me, ever since I was a kid, I've always enjoyed what he's done, I've followed him all his career– I knew all his jokes by memory, every punchline."
Gardea said being invited on stage by his "icon" was more than a confidence boost.
"Being up there was surreal, I expected just some general advice on what I can do, because I've only done two comedy gigs at a coffee shop back in town. So to get invited by George lopez and have him introduce me was just amazing."
Lopez advised the NMSU students to stay in school, assuring that "there is no failure in failing."
View Comments (1)
About the Writer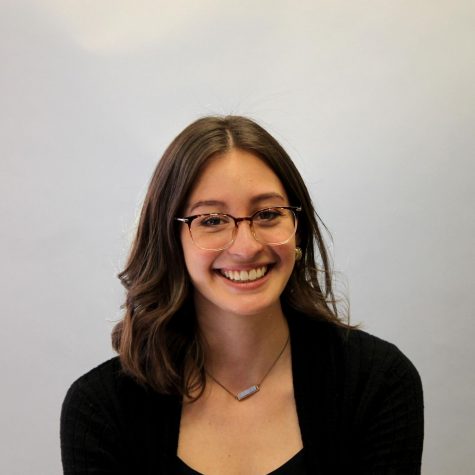 Alanna Herrera, Editor in Chief
Alanna Herrera is entering her fourth year at The Round Up, taking on her second year as Editor-in-Chief. She is a senior with a passion for storytelling...