Aggies clinch top seed in WAC Tournament, share of regular season title with win over UTRGV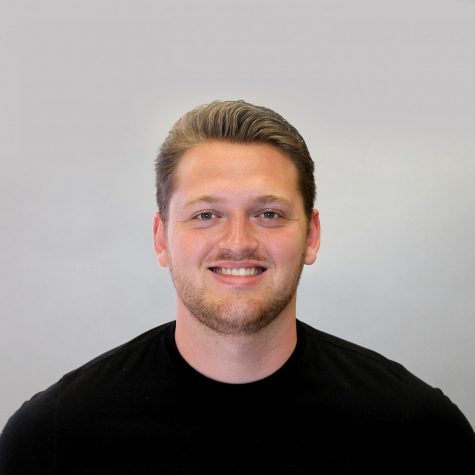 More stories from James Martin
Chris Jans wanted to see how his team would respond to pressure in a conference-clinching game against UT Rio Grande Valley, and if Saturday night's performance is any indication, New Mexico State is ready to thrive in those big stages.
NM State rode a stellar blend of efficient shot making and timely stout defense to a methodical 88-79 win over the Vaqueros, keeping their cool through some overtly physical play by UTRGV and extending their current streak to 13 straight to clinch the top-seed in the conference tournament and at least a share of the regular season WAC title.
"It's a checkbox… We didn't shy away from it this week. We talked to our team about the opportunity to earn the number one seed and we wanted to get it done. I wanted to put some pressure on them — obviously in a couple of weeks, we'll be playing some games like that that are really meaningful, and I thought they were ready to go," Jans said. "It was really impressive. It feels good to get that out of the way. Now we've set ourselves up for a road opportunity Thursday to clinch an outright championship."
The Vaqueros came out to play, hitting 12 of their first 20 shots and staying within a couple of possessions for a large chunk of the first half, but NM State assumed control early and would not let go, with the Aggies holding a lead for over 37 minutes and hitting five of their last six shots on their way to a 13 point halftime lead.
Their advantage would balloon up to 20 points in the second half before UTRGV finished the game with an 18-7 run in what was essentially garbage time to make the score more aesthetically pleasing.
Multiple technical and flagrant fouls were doled out tonight, with UTRGV's Javon Levi being ejected midway through the second half for hammering Trevelin Queen in the face on a breakaway dunk (after shoving Ivan Aurrecoechea in the back from behind on a layup attempt) — an action that would end up clearing the benches — but NM State would respond masterfully to any chippy play on the court, feeding off of the crowd energy and keeping their composure as they put together responsive runs to seal the game down the stretch.
"It feels really good to play against a team like that that will really get down and get after it on defense. They're tough — we just like to be poised under that circumstance," junior point guard AJ Harris said. "We're up winning so you got to have some sense in the game to keep your composure."
Aurrecoechea led the way with 20 points and seven boards in just 20 minutes played, with JoJo Zamora and Harris each adding 14 points and Eli Chuha tacking on 11 and five rebounds on his way to becoming the 35th player in New Mexico State history to join the 1,000 point club.
"Finally, I guess. I've been here a while man," Chuha said, humbly laughing off the major achievement. "It feels good. My teammates are happy for me, and I love it. I love the support I get from my teammates."
The Aggies will have a chance to win the regular season title outright next week when they take on UMKC on the road in the first of a mini two-game road trip before heading home March 9 to close out the season against Cal Baptist.
Leave a Comment
About the Writer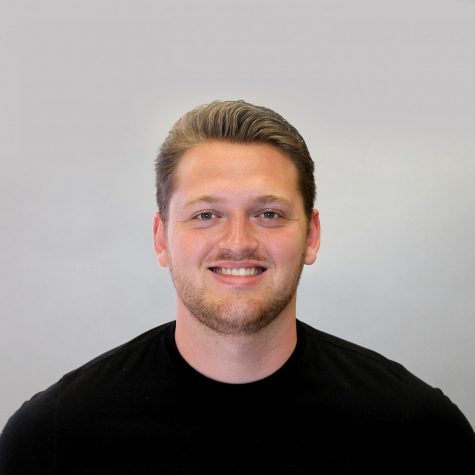 James Martin, Sports Editor
A Las Cruces native, James Martin enters his fourth year at The Round Up and second as Sports editor. The senior loves Minecraft and good vibes and is...