Juried Art Show accepts submissions from diversified student body
Hang on for a minute...we're trying to find some more stories you might like.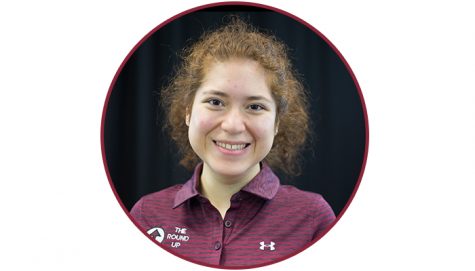 More stories from Lauren Roman
Submissions closed Feb. 15 for artistically inclined students, regardless of major, to enter this year's Juried Student Show at New Mexico State University. All artwork will be considered for judging and top-scoring students will receive cash awards.
Jasmine Woodul, Art Museum Coordinator at the University Art Gallery, described the purpose of the show and its effect on students.
"The Juried Student show is an annual exhibition that we have in the gallery and it opens our space which is normally only for professional practicing artists across the country and world. It allows the students to apply their work and it's usually selected by an outside juror or professional artist. If their work is chosen, they get to exhibit it in a professional gallery space," Woodul said.
According to Woodul, the Juried Student show has been hosted at NMSU for over 30 years. Though the show may seem like fun competition, Woodul elaborated on its significance.
"As a collecting institution, each year one of the pieces that's selected gets to be acquisitioned into our permanent collection," Woodul said. "So, for the future of those artists, that means they can list that their work is in a professional art collection."
Woodul also expressed the average of majors who submit their work every year.
"Eighty percent of art majors apply and twenty percent outside. We get a lot of CMI applicants and other applicants who happen to have an artistic interest," Woodul said. "We've also gotten some photojournalist students who do photography work, but for the most part it's art students. But we do encourage, since it's campus wide, any student to apply."
There are also various awards that the competition provides.
"We try to give out a large number of monetary awards. Some years we can give out as much as five thousand dollars. And those are just awards that go to the students to support their practice," Woodul said.
Combined, the University Art Gallery hands out at least twenty awards, all of which, "come with a monetary portion," Woodul said.
Mazatl Aguilar, a sophomore studying animation, expressed her thoughts on the competition.
"I would love to submit pieces to the competition," Aguilar said. "Before I got into 3D and animation, I was always into the more illustrative, studio art side of things, so the thought of having my work in a gallery or recognized in some way has always been a dream of mine."
Aguilar was also pleased with the opportunities the contest would present to student artists, such as herself.
"I think this contest is a great opportunity for students to have a chance they didn't think they would have otherwise-since it's open to all majors. Even those who feel like art is more of a hobby, can open themselves to an experience," Aguilar said. "I think it's a great message that art is not just for artists. It's interdisciplinary."
The financial awards were another piece of the competition that struck Aguilar's interest.
"The fact that this contest is supporting students financially, on top of displaying student work, is awesome! I'm glad NMSU is valuing its artists and their education. As someone who's going into an artistically driven field, that kind of support is definitely appreciated," Aguilar said.
The University Art Gallery has yet to announce official dates for the event.

Hang on for a minute...we're trying to find some more stories you might like.
About the Writer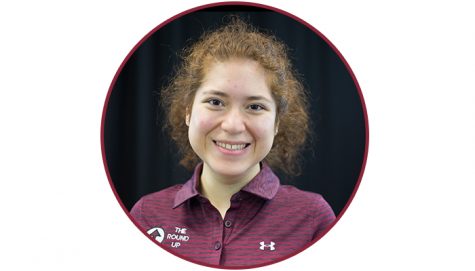 Lauren Roman, Staff Writer
Lauren Roman is a sophomore at NMSU, currently working towards a bachelor's degree in Creative Media. She was born and raised in Las Cruces, New Mexico...