New Mexico State football look to put 2018 season in rearview mirror as spring practice begins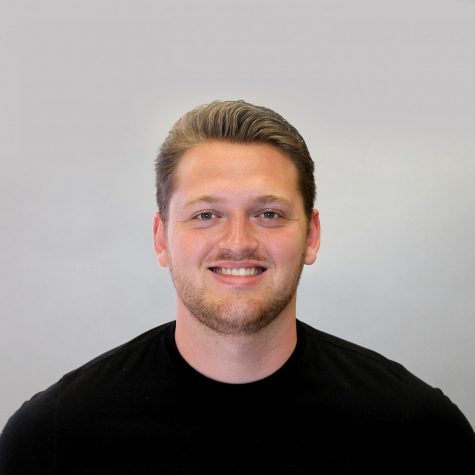 More stories from James Martin
After the way the last football season went, New Mexico State has to be chomping at the bit to start working towards a bounce back 2019. Luckily for the players, staff and Aggie football fans everywhere — the start of that journey is right around the corner. With spring practice set to get underway today, here are a key few storylines to follow.
Adkins gets full offseason as QB1
Last offseason, head coach Doug Martin was tasked with finding the heir apparent to the tremendously experienced and then newly graduated Tyler Rogers under center, and for the entirety of the offseason, it looked like it was going to be a two horse race between JUCO-transfer Matt Romero and fifth-year senior Nick Jeanty.
Ultimately, Romero was named starter ahead of the season opener against Wyoming and Jeanty the backup, but throughout all spring and summer, Josh Adkins had established himself as the clearcut next option and longterm plan at the quarterback position.
It wouldn't take long for Adkins to get and seize his opportunity, though. After a trio of poor offensive performances to start the season, the redshirt freshman was thrown into the fire in the second half against UNM, sparking signs of offensive life for NM State for the first time all season.
The first year passer would then make his first career start on the road against UTEP, leading the Aggies to their first win of the season and effectively clinching the No. 1 job. Adkins would go on to finish the season with 13 touchdowns and 2563 yards passing, highlighted by his 298 passing yards per game in his eight starts — a mark that would rank eighth nationally.
Adkins is exactly what Martin wants in a quarterback — big arm, strong in the pocket, intelligent, a good leader, willing to throw it until his arm falls off — and with a full year first-team reps and an offense tailored to utilize his best qualities, another meteoric jump looks to be in the cards.
Role of the running game
As good as Adkins was when he came in last season, a lot of the team's success came in games where NM State ran the ball well. Juniors Christian Gibson and Jason Huntley, who was a Phil Steele Fourth-Team All-American in 2018, combined to create an ideal two-headed monster of power and shiftiness, with Gibson doing most of his work between the tackles at an extremely efficient 6.1 yards per carry and Huntley using his speed to pretty much do it all, surpassing the 500-yard mark in rushing, receiving and return yards.
Still, NM State was the sixth worst rushing team in the country, with a lowly 105.3 rushing yards per game and 3.57 yards per rush, and while some of that comes from the level of play, a lot of can be attributed to a lack of opportunity.
It's no secret that Martin likes to throw the ball — a lot — but with two proven playmakers returning to the backfield and the continued development of a young quarterback (he'll still just be a redshirt sophomore), establishing that faze of the game could, and probably should be a priority.
Martin's best ever recruiting class
NM State's 2019 recruiting class actually looks to be a step up from 2018's impressive group, according to 247sports, despite the Aggies not coming freshly off of a historic bowl victory.
The class checks in at 117th in the country — an eight spot jump compared to last year's and the highest since their 88th ranked class in 2012 (before Martin's tenure) — and features nine three-star recruits, spearheaded by Brandon Shivers, the 6-foot-1-inch tall corner back from Saguaro High School in Scottsdale, Ariz. who rates as NM State's seventh best ever recruit.
"We feel that we have filled all our needs especially for the immediate future on defense. The defensive personnel we are bringing in is the best we have ever signed here. Offensively we added to an already very good wide receiver corps and addressed our future needs on the offensive line and at quarterback," Martin said in a press release earlier this month. "Overall I feel this is the best class we have ever signed and we look forward to being back in another bowl game soon."
Cleaning up last season's defensive collapse
The infusion of strong defensive talent (six of their eight top recruits) can only serve a side of the ball that — while oft injured — surprisingly struggled throughout the back two-thirds of the season.
The Aggies ranked in the bottom-11 in yards allowed per game (476), rushing yards allowed per game (268.4) and points allowed per game (over 41) — a shock for a unit that showed so much promise and improvement during their 2017 bowl run and even through the opening month of the 2018 season.
Defensive coordinator Frank Spaziani will have his work cut out for him again after losing big name contributors in Ron LaForce, Lui Fa'amasino, Leon McQuaker, DeMarcus Owens and the NFL-bound Terrill Hanks among others, but a full offseason of correcting last year's mistakes and scheming can only help. Plus it doesn't hurt to retain the nation's leading tackler in Javahn Fergurson, NM State's leading pass defender in Shamad Lomax (10 pass break ups) and team's top four pass rushers in Cedric Wilcotts (7 sacks), Fergurson (5.5), Roy Lopez (4) and Shane Jackson (2).
Resuming the underdog role
Winning one bowl game, while massive, was never going to elevate NM State into another stratosphere of consistent winning (especially with the resources they have available (or lack there of) and their newly independent status) but because of that Arizona Bowl run, expectations entering 2018 where as high as they've ever been for the program.
That's not to say that the Aggies' struggles last season can be attributed to those expectations — it was never going to be easy putting together back-to-back winning campaigns for the first time since 1967 — but there's certainly a difference, intended or not, between the attitudes and approach post bowl-win compared to now.
The Aggies' reprisal as an under-the-radar team may end up serving to their benefit. That's what Martin and the program has been use to and that was their modus operandi heading in to what ended up being a magical 2017. The motivation from within to get back to that level is palpable and the journey back all starts today.
View Comments (2)
About the Writer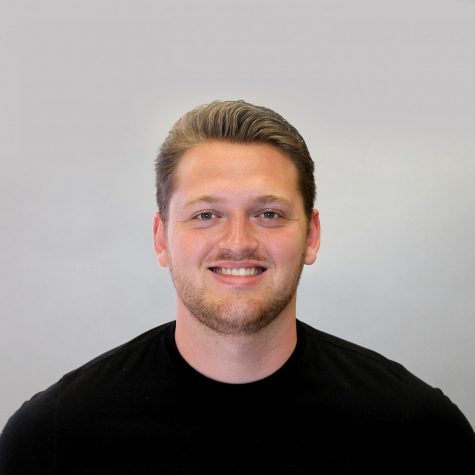 James Martin, Sports Editor
A Las Cruces native, James Martin enters his fourth year at The Round Up and second as Sports editor. The senior loves Minecraft and good vibes and is...