Music Beyond Borders brings harmony to border cities
Hang on for a minute...we're trying to find some more stories you might like.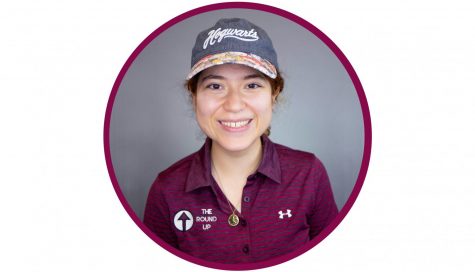 More stories from Lauren Roman
New Mexico State University will be hosting the Music Beyond Borders concert at Atkinson Hall Friday. This event will be presented by NMSU's Philharmonic Orchestra, La Orquesta Sinfonica Esperanza Azteca Ciudad Juarez Juvenil and the Consulate General of Mexico in El Paso.
NMSU conductor Simon Gollo has been leading the Philharmonic Orchestra for three years. He serves as both professor, orchestra director and conductor.
"This is the first time that we will organize a concert with NMSU Philharmonic and Esperanza Azteca youth orchestra from Ciudad Juarez," Gollo said. "The Esperanza Azteca is the most important youth orchestra program in Mexico. They have more than eighty orchestras around the country."
Gollo said the importance of the Music Beyond Borders concert and his personal thoughts as the event continues to draw near.
"We decided to do this for many reasons," Gollo said. "For us, it's a way to expand our name to get older students to say that NMSU is not only a school for New Mexico or Texas, but also a school for people from Mexico. On the other hand, we want to help people have a different vision of Juarez because after many years of problems, troubles, and violence, it's good for us to know that they have more than this to offer and it's important for them to come here with that purpose.
It's a meeting where we show that even though we are on a border, we should think like a big region. If we have more cultural events together, we'll have the feeling that there is no woe between us. That's the message we would like to have for this concert."
For the public, listening to music is entertaining, but for music majors, the excitement of performance is electrifying. Students will be given the chance to display their skills amidst a sea of critical ears and earnest spectators.
Jesse Galindo, an undergraduate Senior majoring in Music Performance, has played for the NMSU Philharmonic Orchestra for three years. He said his feelings of anticipation for the Music Beyond Borders performance go further than the music.
"I have not performed for the Music Beyond Borders concert before because this is our first," Galindo said. "But, I have learned how important it is for us to have an event like this, especially in a time where so much madness is happening with the government. It shows how even though we live in different countries, we're still all just people."
The musicians will not only perform together but strengthen their camaraderie through multiple practices.
"It's so much fun playing with these really talented kids from Juarez," Galindo said. "Another importance of the concert is to bring us as musicians closer and gives us the opportunity to create art together, because we're not as different as people may think."
Galindo moved on to discuss the struggles he faces before a performance and how he copes.
"What usually runs through my head when I perform is trying not to mess up, but I mainly just focus on the music and the conductor and try to do my best," Galindo said. "I try not to pay attention to the audience and play so I don't get nervous."
However, Galindo doesn't feel anxious in an orchestra concert unless "it's a really hard passage," Galindo said.
"My job in the orchestra is to lead my section and make sure everyone has correct bowings and fingerings for hard passages that may make it a little easier," Galindo said.
Although Galindo feels particularly nervous for the Music Beyond Border's concert, he is determined to push through and provide the Las Cruces community an enjoyable performance.
"I just want us to sound great and do our best," Galindo said. "I think this concert helps me prepare for future activities because since I'm principal viola, it helps me learn how I can lead better and makes me realize how much more prepared I need to be for every rehearsal."
The Music Beyond Border's concert will be open to the public 6 p.m., Friday at Atkinson Hall.
Hang on for a minute...we're trying to find some more stories you might like.
About the Writer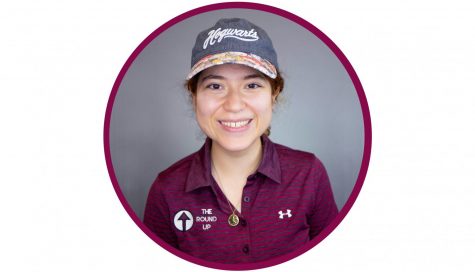 Lauren Roman, Staff Writer


Lauren Roman is a junior double majoring in Animation and Marketing at New Mexico State University. She has been a staff writer for the Round...