New plagiarism detection software to be installed into NMSU's Canvas feature beginning summer 2019
Hang on for a minute...we're trying to find some more stories you might like.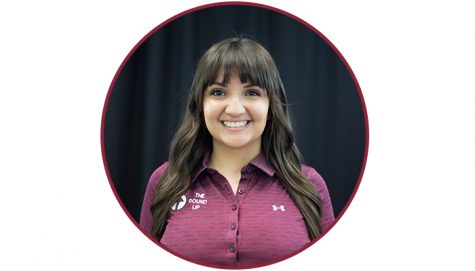 More stories from Aimee Ryan
Beginning in summer 2019, New Mexico State University students' experience with Canvas will change, as a similarity detecting software called Turnitin will be integrated within Canvas at the university.
This new software will give students a similarity score for their assignments that are submitted via Canvas that will be visible to both the students and their instructors.
According to a post on Turnitin's website, the company noted that their software's intention is not to detect plagiarism, which is something people might initially expect.
Turnitin's website said "Turnitin does not check for plagiarism in a piece of work. Instead, we will check a student's work against our database, and if there are instances where a student's writing is similar to, or matches against, one of our sources, we will flag this for you to review."
NMSU gathered the necessary funds to sign a contract that will allow the university to use Turnitin for four years. Some students and faculty have been in favor of adding this feature to Canvas for some time, according to manager of academic technology Robbie Grant.
"The Student Technology Advisory Committee along with the Faculty Technology Advisory Committee agreed years ago that an originality checker was needed—it just took some time to get funding for it," Grant said.
ASNMSU President Emerson Morrow said that Turnitin will not be used to punish students, but rather to serve as a learning tool. The importance of administering this program at NMSU was explained by President Morrow.
"The goal is to make sure students are producing work that is new and with proper citations, if they are referring to something that already exists," Morrow said. Some professors may make it so that you have to have a certain originality score or percent that is original content before submitting your assignment."
Both Grant and Morrow said that the nursing department already has used this program for some time. Nursing major Esmeralda Melendez has not had a course that has used the program, but she did say that she knows students that have.
"Honestly, I haven't used Turnitin, but I know that when other people have used it, it has helped them to not plagiarize," Melendez said.
When summer 2019 comes around, all departments will have the opportunity to incorporate Turnitin in Canvas assignments. Morrow said that this upcoming Canvas feature is designed to work for the benefit of the students.
"What has been made clear by students is that this application should be used as a learning or teaching tool and not a tool to just punish students. It stands to benefit the university by making sure that academic work coming out of NMSU is original."
To learn more about Turnitin, visit https://guides.turnitin.com.

Hang on for a minute...we're trying to find some more stories you might like.
About the Writer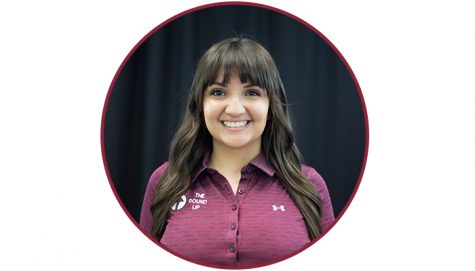 Aimee Ryan, Staff Writer
Aimee Ryan is returning for her second year as a staff writer and is a sophomore majoring in counseling and community psychology. NMSU has always been...