Aggies struggle in both legs of doubleheader against No. 12 Arizona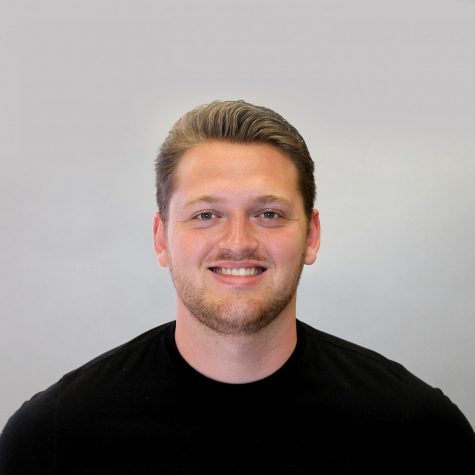 More stories from James Martin
The New Mexico State softball team dropped both games of their doubleheader against No. 12 Arizona Tuesday evening, extending their losing streak to four in the midst of their most grueling stretch of the 2019 season.
It had been over a week since the Aggies last took the field at the Mary Nutter Classic in Cathedral City, Calif., where NM State came out a respectable 2-3, nearly knocking off No. 17 Oregon while picking up quality wins against North Carolina and Cal.
That rust didn't help NM State in what was already going to be a tough matchup against one of the nation's top offensive teams, with U of A entering tonight hitting .317 and a NCAA-best 35 home runs.
Game one wasn't particularly close, as the Wildcats picked up 14 hits (three of which were home runs) and an impressive .593 on base percentage while scoring in every inning but the fourth on their way to an 11-3 run-rule win in six.
Kelsey Horton managed to hit two home runs, including a run-rule preventing two-run blast in the bottom of the fifth to prolong the Aggies' chances, but outside of that, it was all Arizona.
NM State got off to a much better in the back half of the double header, especially on the defensive end, holding U of A to just three runs through the first four innings and cutting in to the slim lead thanks to a Victoria Castro solo-shot in the bottom of the fourth.
U of A's fifth inning would prove to be the fatal blow, though, with the Wildcats rattling off eight runs to completely capture control of the game. The normally high powered Aggies were held to just two hits in the second fixture, and game two would end 11-1 in just five innings.
"I thought Analise [De La Roca] did a great job [pitching] until that fifth inning, and I thought we were good in moments… it's just about putting that together," NM State associate head coach Cat Heifner said of the team. "If you're going to play a top-20 team, they're going to do that all the time, so in order to play with them, you've got to be good in your moments all the time."
Those moments Heifner alluded to are hard to come by when playing top teams like Arizona, but finding them more consistently will be necessary if the Aggies hope to weather their tough early schedule.
"We need to make sure we're playing Aggie softball, and that we're not getting overwhelmed by the ranking or expectation," Heifner said. "I think the way that we weather it is we stay together, we do what we know to do and we play fundamental softball. We didn't do that tonight."
Things won't get any easier for the Aggies as travel to Tempe this weekend for the Arizona State Invitational, where they will take on the likes of ASU, Michigan and James Madison — all of whom are in the top-25 nationally.
"We're going to have to execute, we're going to have to make in-bat adjustments, we're going to have to convert ground balls to outs — you know, we're going to have to do some of those things… and I think that we can do that. We're seeing ourselves do it in sparks, we're just going to have to do it consistently if we want different outcomes," Heifner said. "We all know what we're up against… For us, the next couple of days is about getting back to who we are and doing what we need to do.
"You can't reinvent yourself in March, and we don't want to. We are who we want to be, we just need to be more consistent."
Leave a Comment
About the Writer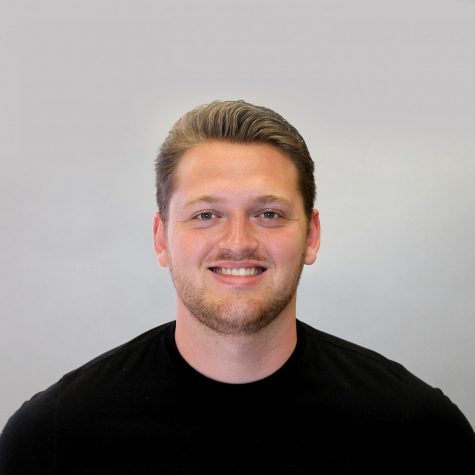 James Martin, Sports Editor
A Las Cruces native, James Martin enters his fourth year at The Round Up and second as Sports editor. The senior loves Minecraft and good vibes and is...