NMSU kicks off Latino Week
Hang on for a minute...we're trying to find some more stories you might like.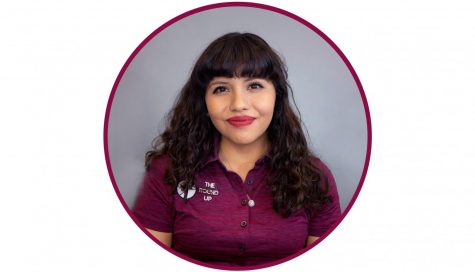 More stories from Marianne Salas
Typically, Hispanic Heritage Month runs from September 15 to October 15, but New Mexico State University's Chicano Programs have chosen instead to celebrate students of Latin American heritage during the spring semester.
Laura Gutierrez-Spencer, the Director of the Chicano Programs, attributes her decision to place Latino week in March due to Black History Month taking place in February and the American Indian Program hosting American Indian Week later in March.
The Chicano Programs was established at NMSU alongside the Black Programs and the American Indian Program in the 1970s as a response to the lack of minority faculty members on-campus at the time.
Jonathan Moreno, a senior at NMSU and a member of the Hispanic Council, believes that given the current political and cultural climate of the United States, it is helpful for students of Latin descent to know that they are properly represented more than what they see in the media.
"I grew up in the border region and part of me is where my family comes from, specifically Mexican descent. But I also grew up attending school in the United States with friends from an American culture. I don't think there's a clash of values as I try to bring out the best in both cultures," Moreno said.
NMSU is recognized as a Hispanic-Serving Institution, which requires universities to have at least 25 percent Hispanic full-time enrollment. NMSU is above the national average with 56 percent of its student population identifying as Hispanic.
According to the Hispanic Association of Colleges and Universities, 255 public and private four-year institutions nationwide are recognized as Hispanic-Serving Institutions.
Moreno became involved in the organizing and planning of Latino week through the Hispanic Council three years ago. The Hispanic Council is made up of six organizations that are oriented towards the promotion and support of Latino and Hispanic students.
"It helps for students to know people of the same background, as they develop as a person and as a professional," Moreno said.
Despite the name, Latino Week events are intended to welcome students of any background. Moreno noted that the purpose behind Latino Week is to share an accurate representation of Latino culture with those of other backgrounds.
Latino Week kicked off yesterday evening at the Corbett Outdoor Stage with a Folklórico dance performance by the Champion Dance Studio based in El Paso, Texas. The dance performance incorporated various Latin musical and performance genres.
The next event is a Salsa Tasting and Carne Asada festival that is being held on March 7 from 5 p.m. to 7 p.m. at the Corbett Outdoor Stage. The Latinos in Science and Engineering will be
bringing in local Mexican restaurants to present their best salsas, with students tasting and voting on which salsa they enjoyed the most.
The two final events for Latino Week will take place next week on Monday, March 11 and Thursday, March 14. Lat-Game Night is being hosted by the Hispanic Council on March 11 from 4:30 p.m. to 10 p.m. in the Aggie Lounge.
The event will feature seven video game stations where students will be able to play video games that have been selected as a result of popularity among the Latino community or having been developed by Latino game designers. Several video game developers from games such as "Mulaka" and "Lienzo" will be present and mingling with students.
Noche de Loteria will be held on March 14 from from 6 p.m. to 8 p.m in the Aggie Lounge. Loteria is a well-known traditional Mexican tabletop game that resembles Bingo. It will be hosted by Mariachi singer and entertainer Orlando Antonio Jimenez.

Hang on for a minute...we're trying to find some more stories you might like.
About the Writer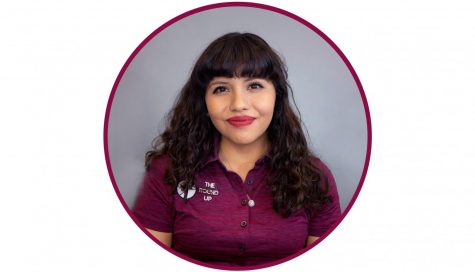 Marianne Salas, Political Writer
Marianne Salas is a senior at NMSU pursuing a double-major in English and Government with a supplementary major in Law & Society. She will be attending...