NM State finish regular season with big win over CBU on senior night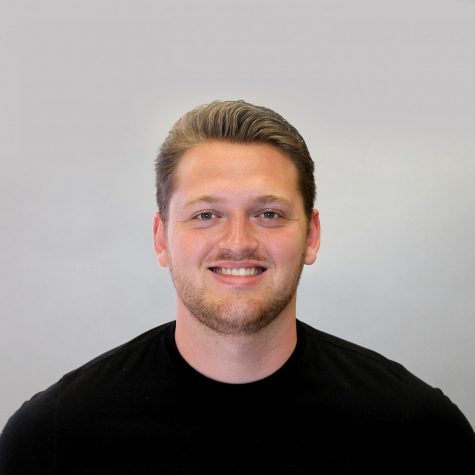 More stories from James Martin
Saturday night served as the perfect cap to what's been another outstanding regular season for the New Mexico State basketball team, with the Aggies avenging their last loss of the season — nearly two months ago — against Cal Baptist, pummeling the Lancers 75-63 on senior night.
NM State (27-4, 15-1 WAC) erased any doubt of a possible slip up heading into the conference tournament early, jumping out to a 19-8 lead thanks to a 14 point, four three-pointer explosion by C.J. Bobbitt in the opening minutes.
The first half would only continue to avalanche in the Aggies' favor. NM State finished the opening period shooting 58 percent from the field and 57 percent from the beyond the arc while picking up 12 team assists compared to just two turnovers on their way to an insurmountable 48-22 halftime lead.
"Obviously we came out of the gates as best we could, I thought. On both ends of the floor, we were really defending and rebounding and sharing the ball, and making shots — when you make shots, it just seems a little bit easier," head coach Chris Jans said of his team's first half performance. "There's maybe a couple of halves all year long that you could compare it to."
CBU would put together a few runs in the second half, including a garbage time stretch that ended up cutting the final scoring margin to just 12, Jans bore much of the blame, acknowledging his "erratic" substitutions down the stretch.
Still, it was going to take much more than that for anyone to spoil the night for NM State. Hell, a fan even hit the $5,000 half-court shot during one of the media timeouts. When things are going right, they just go right.
The win made amends on whatever damage NM State's 82-76 loss on the road to CBU could have done, extending the Aggies' current win streak to 16 — the third longest active streak in the country —and proving that they could beat anyone in the conference.
"I could tell and heard a little bit of the chatter amongst [the players] that that was on their mind, and that it didn't sit well with them," Jans said when asked about the revenge matchup's significance. "I like it. I like the fact that that was extra motivation… certainly from a player perspective they were amped up and I think you could tell by their play when they got out of the gates."
Eli Chuha, JoJo Zamora and Keyon Jones all finished their careers at the Pan American Center Saturday night, and in as good of fashion as any player could wish for.
"It's [been] a humbling experience man, honestly. Just meeting new people throughout the years — new coaching staffs, new players… I wouldn't want to do it anywhere else," Chuha said. "It feels good to end it on a good note, especially with a win in our house in front of the fans."
The Aggies can now turn their attention to post season play, with their first game of the WAC tournament this coming Thursday against Chicago State at the Orleans Arena in Las Vegas.
View Comments (1)
About the Writer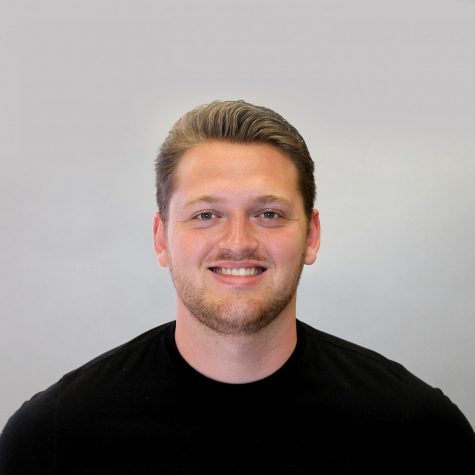 James Martin, Sports Editor
A Las Cruces native, James Martin enters his fourth year at The Round Up and second as Sports editor. The senior loves Minecraft and good vibes and is...