30th annual Bataan Memorial Death March to be held Sunday
Hang on for a minute...we're trying to find some more stories you might like.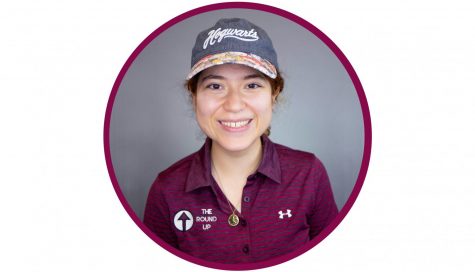 More stories from Lauren Roman
The 30th annual Bataan Memorial Death March will be held at White Sands Missile Range this Sunday, March 17. The event will be open to the public and attendees are welcome to either walk or run the 26-mile desert marathon.
The march commemorates veterans who defended the Philippines during World War II. The Military and Veterans Programs at New Mexico State University will have many participants and volunteers at the event.
Philip Johnston, a veteran himself, has been charged with overseeing volunteer work for the Bataan Death March Marathon.
"We assist marchers by giving them water and Gatorade. We've been doing it for the past five or six years just from our organization," said Johnston.
It's that kind of support that helps the runners and walkers push through, Johnston said.
"It is a competition for a lot of people, but for others, it's a fulfillment for personal goals. And others are doing what Bataan is made for the remembrance of what has happened in our history because of Bataan," Johnston said.
According to Johnston, a 93-year-old attendee, who has participated in the marathon every year since its inception, said he does it for the remembrance of his firsthand experience at the actual event.
"It's just a time for him to say, 'I was a part of this, I survived it' and for him, the marathon is nothing compared to what he went through," Johnston said.
Among the participants, veterans with handicaps complete the race despite their disabilities.
"Some of the stuff you see out there is the most motivating thing you've seen in your life," Johnston said.
Johnston also elaborated on the ongoing decision to make the marathon open to the public.
"We include everyone. We want everyone to be involved," Johnston said. "I want my members and people to want to do Bataan. Because, when you have more people that are not veterans support military families, veterans and veteran families, it's so much better."
The marathon is so important that members of the military organization on campus are required to attend.
"This is a requirement in our program. If members don't show up, we will dock them points and possibly withhold their sashes for graduation," Johnston said.
Amanda Arias, a junior studying Hospitality, offered her thoughts on the service of veterans.
"They sacrifice so much for us, not only their physical health but mental health also," Arias said. "They fight for us regardless of anybody's beliefs that's still going on for the purpose of us to be free. So, we should really support and think about them more."
The public is welcome to attend the march on Sunday. The earliest race starts at 7 a.m. and will continue the whole day.
Hang on for a minute...we're trying to find some more stories you might like.
About the Writer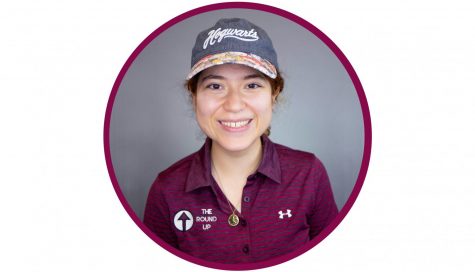 Lauren Roman, Staff Writer


Lauren Roman is a junior double majoring in Animation and Marketing at New Mexico State University. She has been a staff writer for the Round...