Survive and advance: New Mexico State advances to title game after gritty win over UTRGV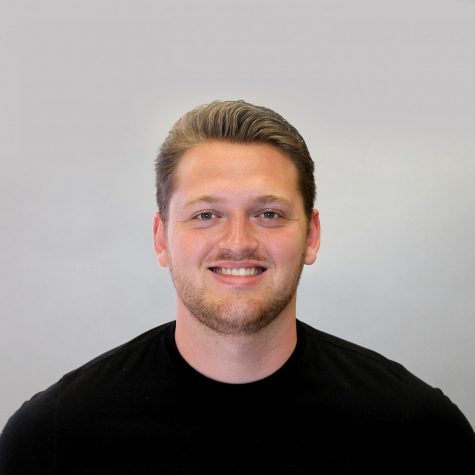 More stories from James Martin
The New Mexico State men's basketball team endured a scare from UT Rio Grande Valley in their WAC Tournament semifinal matchup, holding off a furious second half run by the Vaqueros to win 79-72 and earn their spot in the Championship game tomorrow night at the Orleans Arena in Las Vegas.
A back-and-forth game early grew into what seemed like another run-of-the-mill NM State win where they wear a team down until before you know it, they're on top by 20-plus.
The Aggies shot an impressive 60 percent in the first half, earning an eight point advantage at the break before exploding for a 17-6 run at the start of the second, extending their lead to 19 points at the 14-minute mark.
UTRGV refused to go away, putting together a 22-6 run of their own to bring the game to within a possession with less than seven minutes to play.
It looked like the Vaqueros were about to steal all momentum for a stretch, but in a game of runs, NM State responded with eight straight points, spearheaded by a desperation heave from Terrell Brown at the shot clock buzzer to end what was a three-minute NM State scoring drought.
"We were just trying to regroup a little bit. There was no panic in our huddles at all… I thought they handled it well and showed some resolve," head coach Chris Jans said when asked about his team weathering the storm that was that UTRGV run. "Toward the end, we just meant motion. We were a little stagnant, I thought, early in our motion in the first half — we tried some different offensive looks, but in the end they were kind of getting spread out and we got some cuts."
UTRGV kept it uncomfortably close down the stretch, but timely defensive stops and good free throw shooting down the stretch help the Aggies survive and advance, which is what Jans said is all you can really ask for in these high-pressure games.
"I'm really proud of our guys. Obviosuly, in every press conference across the country, every coach is talking about survive and advance, and that's just the way it is… People aren't going away," Jans said. "Desperation in the end — playing for everything that you've worked for… It got a little hairy there in the end but obviously, we made enough plays and enough free throws to close it out."
The trio of Brown, AJ Harris and Clayton Henry starred for NM State, combining for 46 points (19, 15 and 12 respectively) and making big play after big play in key moments late in the game. Good guard play is usually a necessity for teams to succeed in postseason basketball, and it was on display tonight, but the unselfish nature that has followed the Aggie roster all year long has remained as the games have gotten bigger.
"To be honest, it's not like who has the ball at the end of the shot clock, it's just really like, we all trust each other," Brown said. "Whoever has the hot hand, we're going to give them the ball — that's just what we always do."
Tonight's win makes it 29 for NM State on the year, breaking the school record for wins in a single season set in each of the last two seasons (and continuing what has been an all-time historically successful stretch for the program).
The Aggies will have a chance to reach the 30-win mark for the first time in their history tomorrow night in addition to going for their third straight conference tournament title (and seventh in the last eight seasons) when they take on the winner of Utah Valley and Grand Canyon in what will be their 11th ever appearance in the title game — another WAC record.
Leave a Comment
About the Writer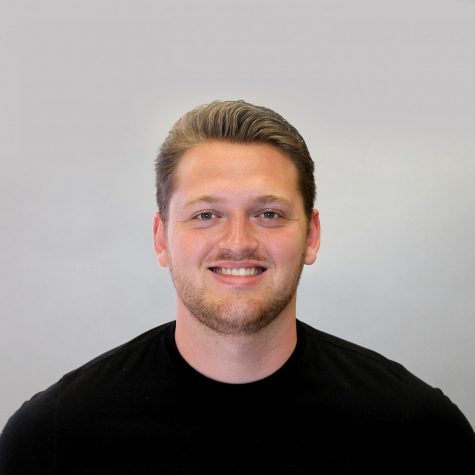 James Martin, Sports Editor
A Las Cruces native, James Martin enters his fourth year at The Round Up and second as Sports editor. The senior loves Minecraft and good vibes and is...