Aggies obliterate GCU, earn spot in Big Dance with historic WAC Tournament victory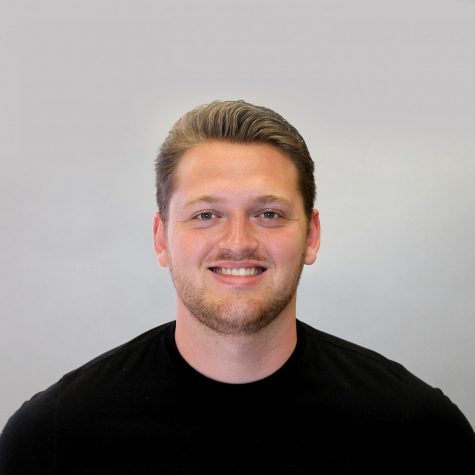 More stories from James Martin
The Aggies are goin' dancing.
New Mexico State put together their best performance of the season Saturday night inside the Orleans Arena in Las Vegas, completely destroying Grand Canyon 89-57 to bring home a third-straight WAC Tournament title and and advance to the NCAA Tournament for the 24th time in program history.
The story for Chris Jans' team has been depth, depth, depth all year long, and the tournament final was a perfect microcosm of that, with all 14 NM State players getting some and the Aggie bench outscoring GCU's 50-9 — a staggering mark, but one that makes sense, especially with the incredibly small rotation Lopes' head coach Dan Majerle keeps.
"I mean we've played a lot of guys all year long… We just said that we just had to keep coming at them in waves. You could see it a little bit as the game progressed, especially in the second half," Jans said when asked about the team's extensive quality. "Obviously, that had a lot to do with the outcome with three games in three days — our depth."
GCU jumped out on the Aggies early, taking a 10-2 lead after the game's opening five minutes and going tit-for-tat with NM State for much of the first half.
Trevelin Queen hit a couple of threes early to help the Aggies keep pace with Grand Canyon when they were mounting their comeback, but his third triple of the night couldn't have been bigger, blowing the roof off the Orleans and giving NM State their first lead of the night, and one that they wouldn't look back from.
Queen and Ivan Aurrecoechea were unstoppable off the bench, combining for 28 first half points (16 and 12 respectively) and propelling the Aggies to a 41-30 halftime lead.
NM State as a whole couldn't miss from beyond the arc, piling them on to start the second and put away GCU before the final whistle on their way to hitting a season-high 17 three-pointers on the night. Six of the Aggies' first seven field goals in the latter period were long balls, with the dagger coming courtesy of Queen, who silenced the crowd of purple with his sixth three of the night.
The Aggies would finish the game on a 37-15 run, shooting 51 percent from the field (compared to just 38 percent for GCU) and with a plus-19 rebounding advantage in what was the most lopsided conference tournament championship in the history of the WAC.
Jans' shimmering record at NM State gets even better, with the second year head coach — and back-to-back WAC Coach of the Year — leading his team to a program-record 30th win of the season while sweeping the conference trophies again in another March Madness bound year.
"It means a lot. It's a proud program — we knew when we arrived. I felt the internal pressure right away to win in a place like New Mexico State because of the rich tradition of basketball it had for decades prior to us coming here," Jans said of what bringing championships to Las Cruces means to him. "It's what you work for — but you know, there's no finality to it. We're going to play, so in my mind, I'm not even really thinking about that too much. I'm already trying to think about where we're going to go, who we're going to play, learn from last year and hopefully play better this year."
Queen's career-best 27 point performance in the final was enough to win the JUCO-transfer Tournament MVP — a well deserved award for someone who's shown up in big games for the Aggies all year long.
"Around this time last year, I didn't know what I was going to do or where I was going to be. It just feels good seeing my family in the stands… I just know god works in mysterious ways. Every shot I shot, it just felt like — it touched me," Queen said. "I almost cried on the court after every shot. It still doesn't feel real right now — like I'm not supposed to be here but I'm here… I don't know how to describe it… I can't stop smiling."
Terrell Brown joins Queen on the All-Tournament team — a nice thing to pair with his First-Team All-WAC selection earlier this week.
The perfect night for NM State sets the Aggies up for another shot at some NCAA Tournament success.
Jans' squad was the trendy 5 vs. 12 upset pick in last year's tournament, but the Aggies fell short to Clemson in a game where NM State played far from their best.
If the NM State can carry this form into next weekend's postseason action, though, it's not all that hard to believe that the Aggies could be making some March Madness noise on the national level.
Leave a Comment
About the Contributor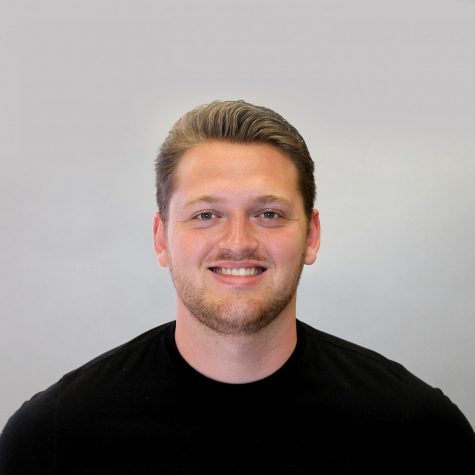 James Martin, Sports Editor
A Las Cruces native, James Martin enters his fourth year at The Round Up and second as Sports editor. The senior loves Minecraft and good vibes and is...