Heartbreaking loss eliminates New Mexico State from NCAA Tournament
Hang on for a minute...we're trying to find some more stories you might like.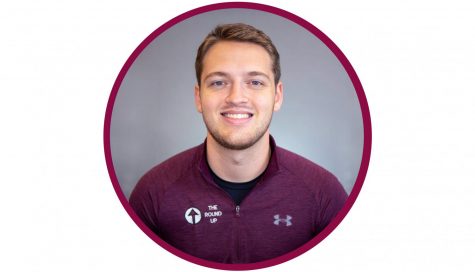 More stories from James Martin
New Mexico State's historic season came to a dramatic end Thursday afternoon, with the No. 5 seeded Auburn Tigers edging out Chris Jans' Aggies 78-77 in their NCAA Tournament Round of 64 matchup.
After jumping out in front early, NM State struggled to get anything going on the offensive end in there first half, going on a 6-plus minute scoring drought midway through the period and shooting around 40 percent from the field.
Auburn opened up the second half hot, building their lead to as many 13 points with seven minutes left to play, but a furious Aggie comeback down the stretch gave NM State a chance to pick up their first NCAA Tournament win since 1992 down the stretch.
NM State put together an 18-6 run, coming within one point of the Tigers' with a 30-foot Trevelin Queen three-pointer with just 29 seconds left. The Aggies were then forced to play the foul game, trading late buckets for Auburn free throws to try and make up the deficit.
It looked like Auburn had the game won with 12 second remaining after taking a four point lead following a missed AJ Harris free throw attempt, but JoJo Zamora came through with what a hail marry of a long ball off of Harris' feed to cut the lead back to one point.
Auburn's Samir Doughty missed the first of his two free throw tries, setting up for an NM State game-tying or winning field goal attempt at the other end, and it looked like it was coming when Harris blew past the Tiger defense to the basket, but the junior point guard kicked the ball out to First-Team All-WAC selection Terrell Brown, who was fouled on a three-point try with a second and some change left in the game.
NM State's chances to win the game in regulation took a massive hit when Brown missed the first, but after hitting the second, Brown still had a chance to tie the game and likely force overtime.
Unfortunately for the Aggies, the 78 percent free throw shooter's shot rimmed out… but the game was still far from over, with Auburn last knocking the ball out of bounds, giving NM State literally one more shot to pull off the upset and extend their sensational run.
With just over a second left, Queen got a solid look in the corner, but it just wasn't meant to be, breaking the hearts of NM State faithful and upset-loving fans across the country.
The Aggies will have to wait another year for that chance to reintroduce themselves to a win in the Big Dance, but it's safe to say this basketball season will go down as one of the greatest, or at least most memorable, in the history of the program.

Hang on for a minute...we're trying to find some more stories you might like.
About the Writer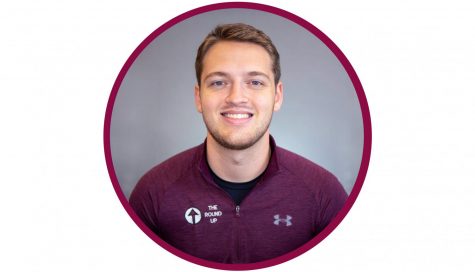 James Martin, Sports Editor
A Las Cruces native, James Martin enters his third year at The Round Up and first as assistant editor. The junior loves Minecraft and good vibes...